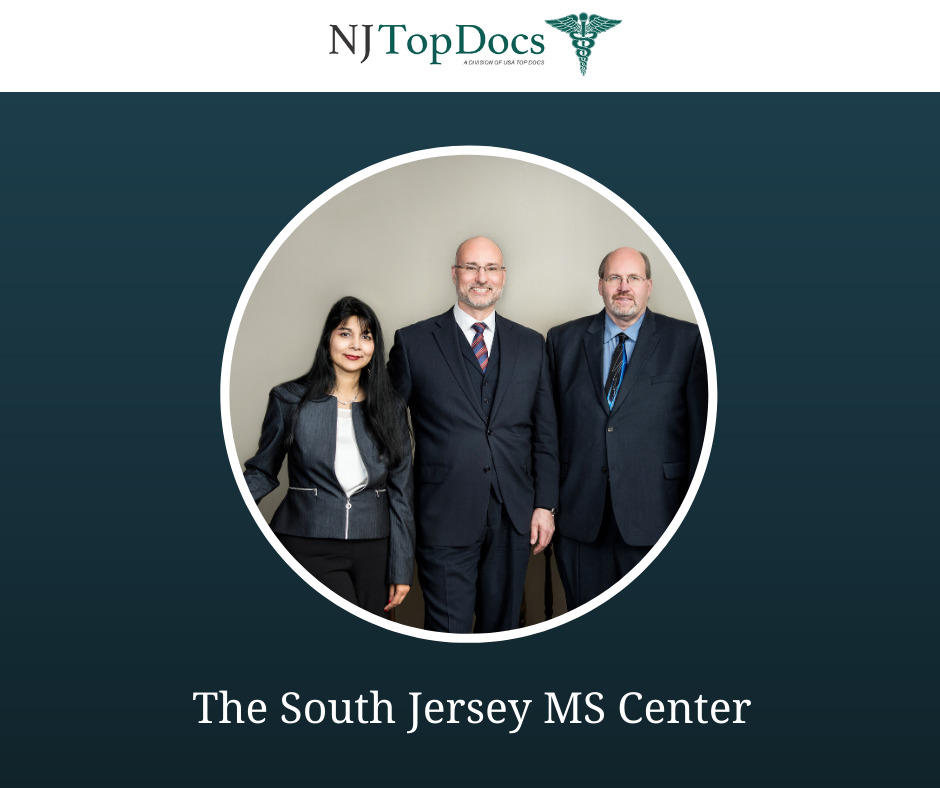 South Jersey MS Center Now Offering TMS Therapy For Those With Chronic Treatment-Resistant Illnesses Dr. Steven M. Bromley, Dr. Indrani Hightower and Dr. Keith Preis of The South Jersey MS Center have been reviewed and approved by NJ Top Docs.  Dr. Steven Bromley founded the South Jersey MS Center at Bromley Neurology back in 2015 with the grand vision of being able to provide expert, personalized care to the region for not only for multiple sclerosis but a wide range of neurological disorders. South Jersey MS Center operates similarly to an urgent care, as patients can stop in whenever they are having trouble. The practice also has one of the largest, private infusion suites in the state. They're able to infuse anything from normal saline for hydration to vitamins for immune system support and a range of medications, including the newest biologic immunotherapies. The practice recently introduced Transcranial Magnetic Stimulation (TMS) therapy at its new TMS Care Center. TMS Therapy is a painless, non-invasive therapy designed for people with chronic treatment-resistant illnesses. According to Dr. Bromley, "It is for people who can't tolerate or don't get help with routine medications. It can be effective in treating OCD, neuropathic pain, migraines Read More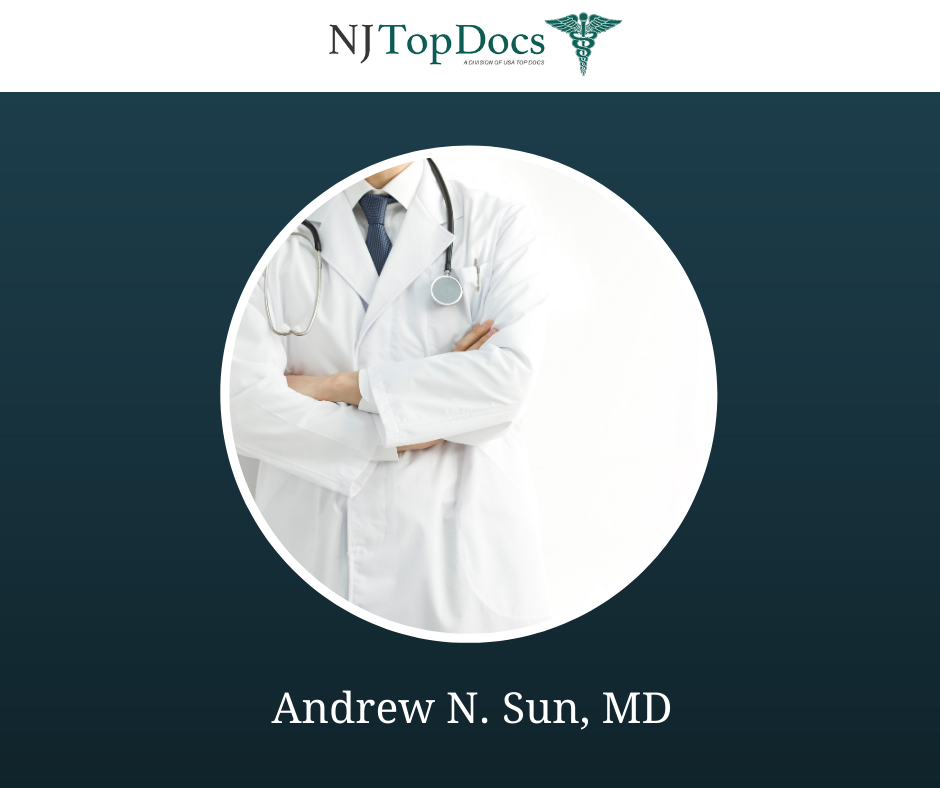 Monmouth County Based OB/GYN Specialist, Dr. Andrew N. Sun Named NJ Top Doc Andrew N. Sun, MD, BA, FACOG of Shore Area OB/GYN  is board certified in Obstetrics and Gynecology. Dr. Sun has been reviewed and approved by NJ Top Docs for 2021. He proudly serves the Monmouth county community and surrounding areas. Dr. Sun completed a residency in obstetrics and gynecology at Monmouth Medical Center and earned his medical degree at Hahnemann Medical School. Dr. Sun is currently affiliated with Monmouth Medical Center. He's also a member of the American College of Obstetrics and Gynecology.  To learn more about Dr. Sun, please click here. About Us NJ Top Docs is a comprehensive, trusted and exclusive healthcare resource featuring reviewed and approved Top Doctors and Dentists in New Jersey online in an easy to use format. NJ Top Docs only reviews and approves providers based on merit after they have been extensively vetted. NJ Top Docs is a division of USA Top Docs which allows patients to meet providers online before making their appointment. For more information, please click here to contact us or visit www.NJTopDocs.com. You can also follow us on Facebook, Twitter, & Instagram.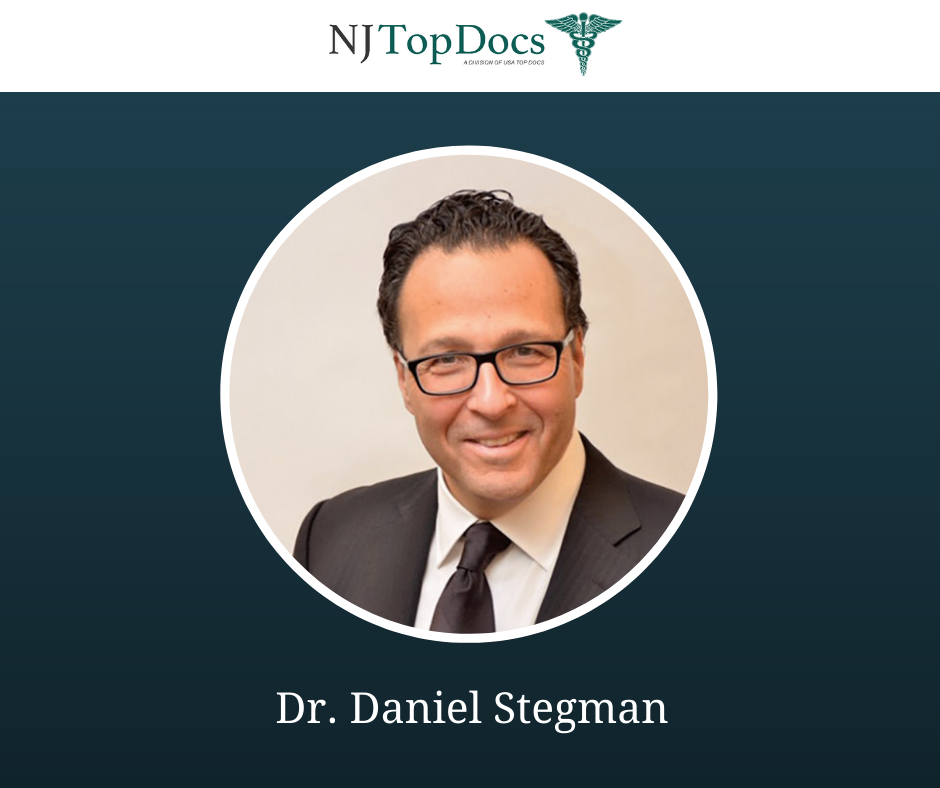 Dr. Daniel Stegman Reviewed & Approved As NJ Top Doc NJ Top Docs has reviewed and approved board certified ophthalmologist, Daniel Stegman, MD of NJ Eye and Ear.  With over twenty years of experience in the field, Dr. Stegman provides comprehensive ophthalmologic care and the treatment of glaucoma.  Dr. Stegman is widely known and respected for the high quality of care that he provides and practices in Clifton and Englewood, New Jersey. Services offered include Audiology, ENT, Adult & Pediatric Ophthalmology, Plastic Surgery & Hair Restoration. He trained at both Hahnemann University Hospital in Philadelphia, PA and the Mount Sinai Medical Center in New York City. At Mount Sinai he completed a clinical and research fellowship in glaucoma, and remains on staff as a Clinical Instructor of Ophthalmology. Notably, Dr. Stegman's research work in glaucoma has been presented at the prestigious Association for Research and Vision in Ophthalmology. He is also an NYPD Honorary Police Surgeon. Dr. Stegman is fluent in Spanish and English.  To learn more about Dr. Daniel Stegman, please click here.  About Us NJ Top Docs is a comprehensive, trusted and exclusive healthcare resource featuring reviewed and approved Top Doctors and Dentists in New Jersey online in Read More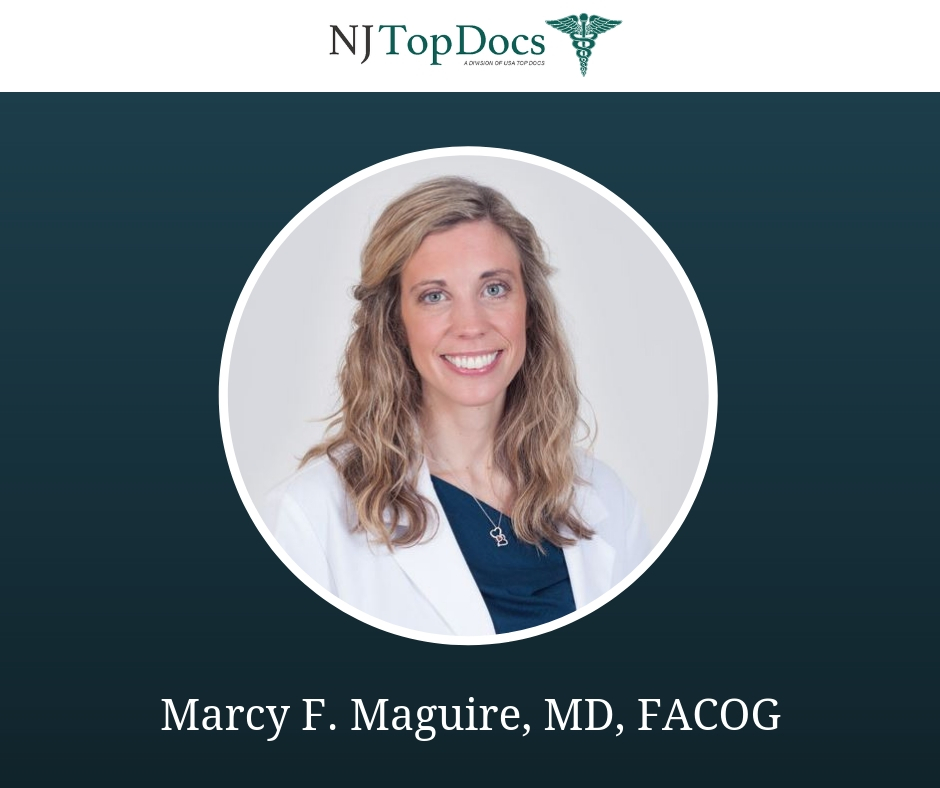 Dr. Marcy F. Maguire of West Orange, New Jersey Named NJ Top Doc Marcy F. Maguire, MD, FACOG of Reproductive Medicine Associates of NJ in West Orange, New Jersey knows that infertility is a journey. She is committed to working side by side with her patients through the entire process of infertility.  "I am lucky enough to work at one of the world's leading infertility practices," says Dr. Maguire.  "RMA-NJ spearheaded much of the scientific research that fueled the great advancements in in-vitro fertilization this decade," she adds.   Dr. Maguire graduated from Princeton University and performed extensive residencies and fellowships. A few procedures that Dr. Maguire provides at RMA-NJ include ovulation induction, egg freezing, in-vitro fertilization, intrauterine insemination, and gestational carrier services.   "The most exciting and fulfilling thing for me is that I am able to help patients who never thought they would be able to have a family just 10 years ago," says Dr. Maguire. "Patients of all ages, same-sex couples, single individuals and patients with cancer have been able to fulfill their dream of having a family."  To learn more about this NJ Top Doc, please click here. About Us NJ Top Docs is a comprehensive, trusted and Read More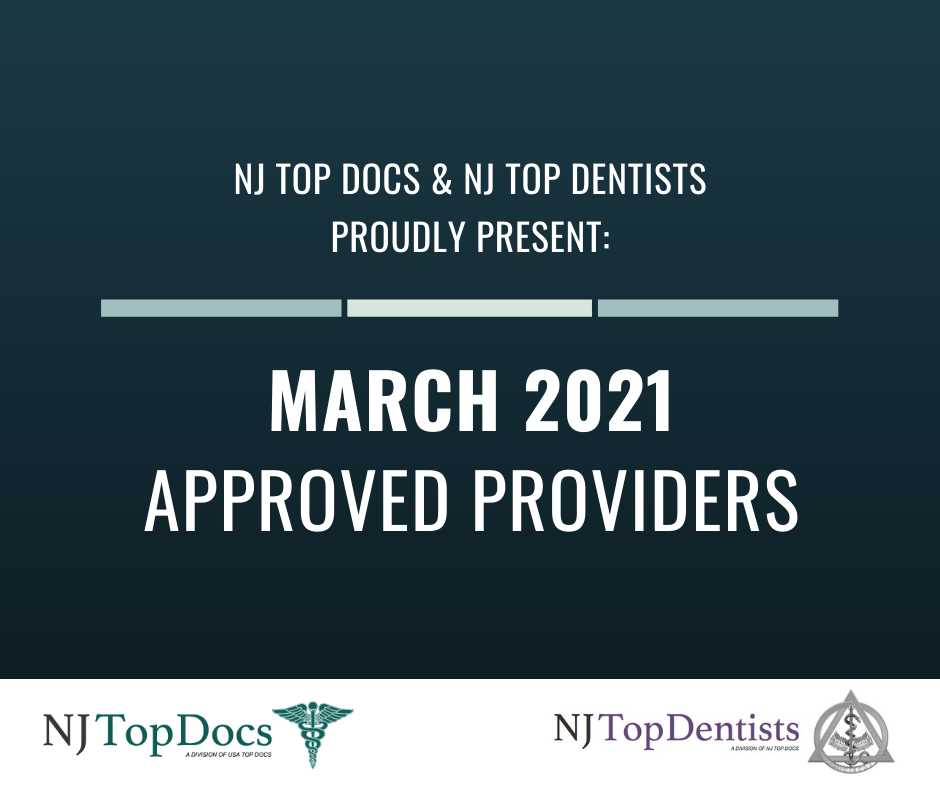 NJ Top Docs & NJ Top Dentists Proudly Present March 2021 Approved Providers (Please note that all listings hyperlinked in blue are links to their online profile. Those that are in black do not have an online profile at this time.) NJ Top Docs Include: Cardiology Bergen County Dr. Rick J. Pumill Somerset County Dr. Paul Barone Chiropractic Care Atlantic County Dr. Karen Callaghan Dr. Anthony Holvick Dr. Jason M. Pagliarini Camden County Dr. Adam Benn Morris County Dr. Derek Ferguson Passaic County Dr. Jorge De La Torre Dr. Brandon Picchierri Colon & Rectal Surgery Monmouth County Dr. Steven Tizio Dermatology Somerset County Dr. Rebecca Y. Lu Family Practice Burlington County Dr. Anthony M. Albert-Puleo Camden County Dr. Beth M. Greenwood Gastroenterology Monmouth County Dr. Arthur J. Geller Internal Medicine Cumberland County Dr. Ekram L. Hanna Ocean County Dr. Prabhat Sinha Union County Dr. James Hakim Dr. Paul B. Zukoff Maternal Fetal Medicine Hudson County Dr. Yaakov Abdelhak Nephrology Atlantic County Dr. Robert Mathews Neurology Burlington County Dr. S. Manzoor Abidi OB/GYN Somerset County Dr. Gregory Hirsch Ophthalmology Essex County Dr. Charles J. Crane Dr. Eric D. Kanter Monmouth County Dr. Ilene Pardon Orthopedic Surgery Morris County Dr. Genghis Niver Read More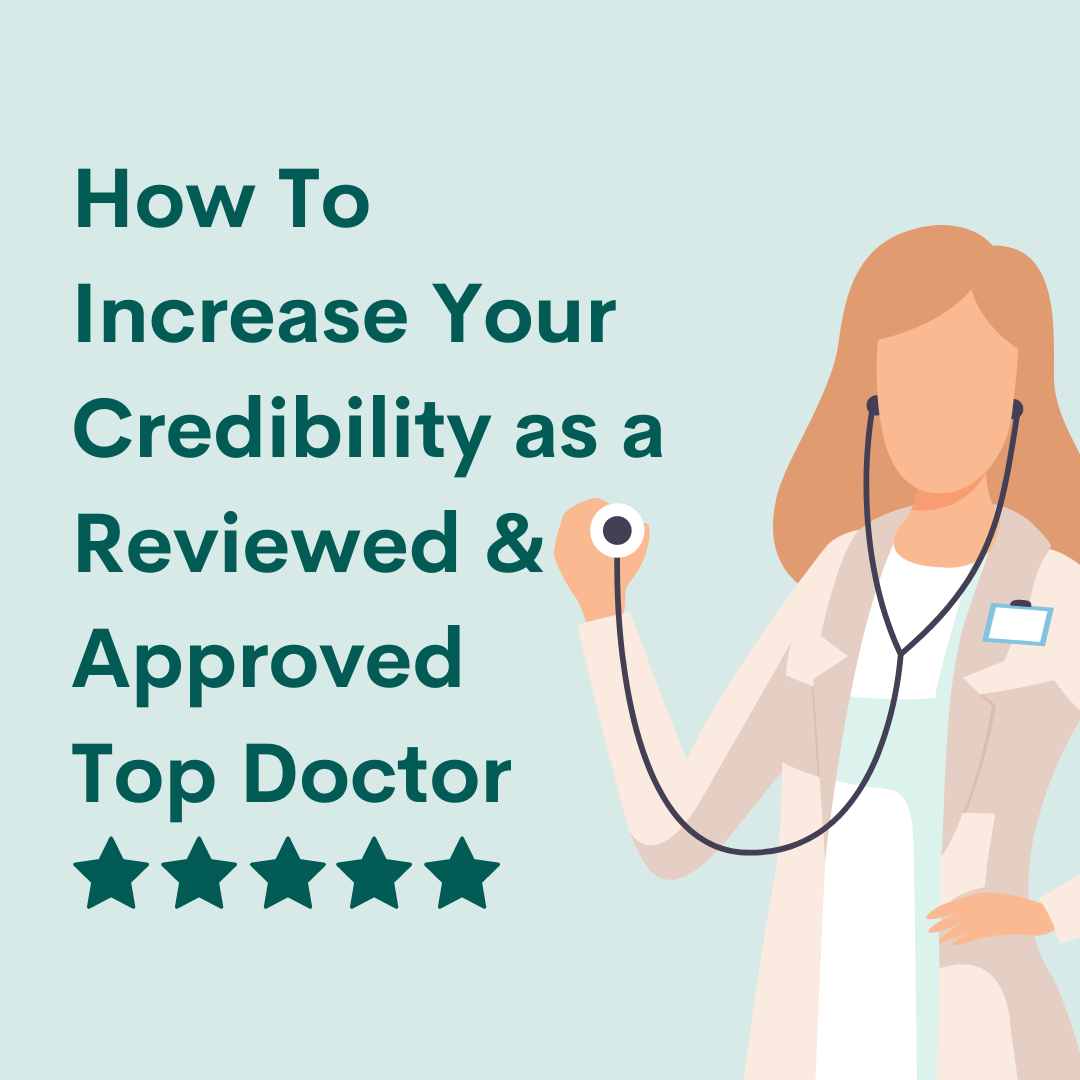 Increase Your Credibility as a Top Doctor With a Positive Online Presence By now you should understand the importance of having a positive online presence as a healthcare provider. Let's review some facts….  You can tell your patients how great you are until you're blue in the face, but a third party organization like NJ Top Docs telling others how great you are will always hold more weight. As an approved NJ Top Doc, we'd like to help make sure your patients truly know how great you are.  Alongside the designation of being approved as a NJ Top Doc, your current patient's reviews and testimonials will be what fuels new patient bookings. If you haven't already, it's time to see how you currently stand online with your patients. Reach out to our specialists to schedule a short 15 minute phone call where our team will present your free reputation scan and provide you some strategies to increase your reputation score.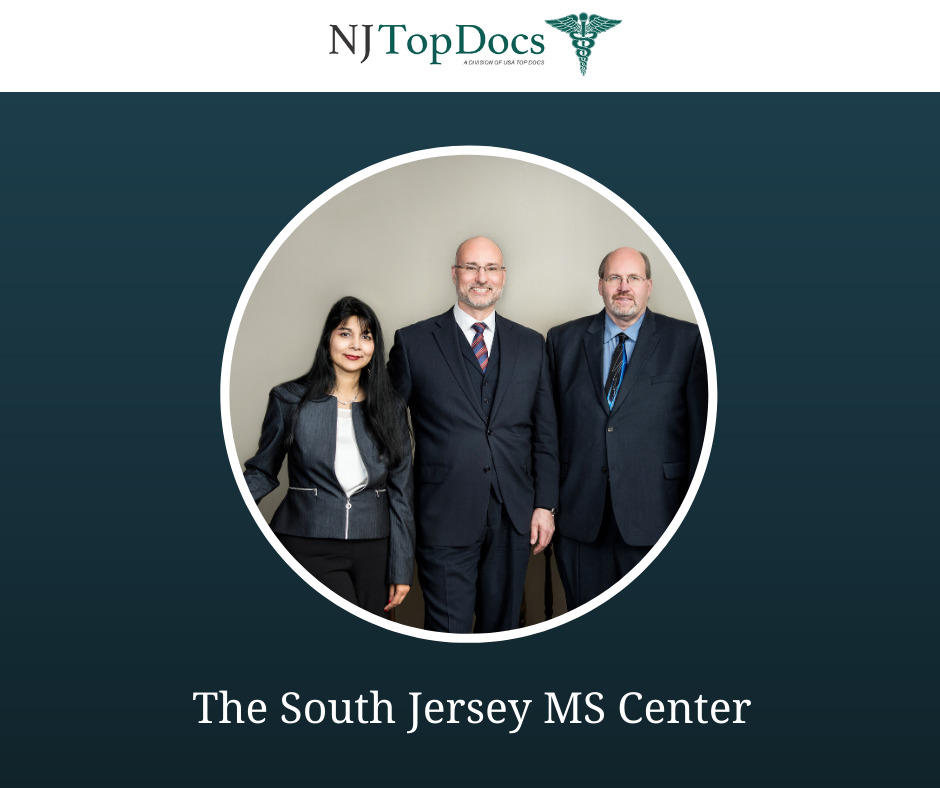 The South Jersey MS Center Continues To Provide Individualized Care for Multiple Sclerosis Patients Dr. Steven M. Bromley, Dr. Indrani Hightower and Dr. Keith Preis of The South Jersey MS Center have been reviewed and approved by NJ Top Docs for 2020.  Neuro-immunology involves the management of disease that involves both the nervous system and the immune system.  The clinicians at The South Jersey MS Center treat some of the most complex patients with conditions and therapies involving these systems, including Myasthenia Gravis, CIDP/peripheral neuropathy, Epilepsy, Migraine, Dementia, Movement Disorders, and others. Infusion therapies are "on demand" for their patients when needed to help treat relapsing symptoms or add to a therapeutic regimen that may stop disease progression. The practice also now offers Nutraceutical/Vitamin infusions which promote general health and enhance the body's immune system. "The brain and nervous system are composed of a complex network of interconnected neurons unique to each human being," says Dr. Steven Bromley.  "The brain is a magnificent and beautiful structure. Our motto is compassionate and respectful individualized care for patients who often cannot find help elsewhere. We have adapted the Center approach for more complete care of the whole person, and we are dedicated Read More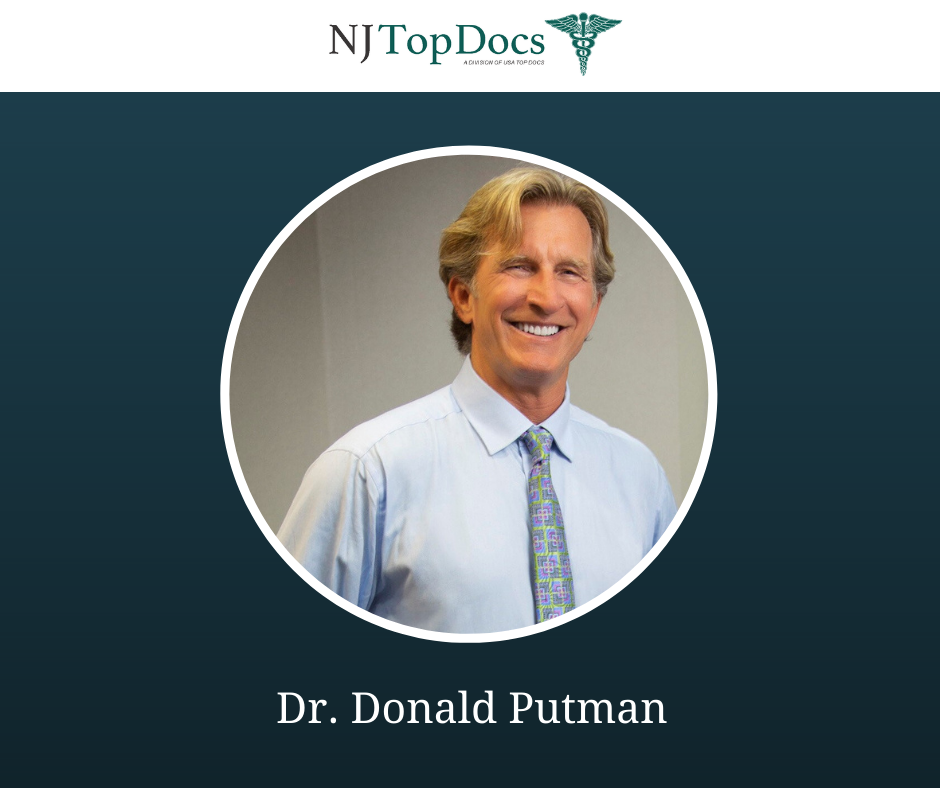 Board-Certified Pediatric Cardiologist Dr. Donald Putman Named NJ Top Doc NJ Top Docs is proud to announce that Dr. Donald Putman has been reviewed and approved as a Top Doctor. Dr. Donald Putman is a board certified pediatric cardiologist based in Livingston, New Jersey at Metro Pediatric Cardiology Associates, PC. Recognized for delivering exemplary care with an upbeat engaging approach, he offers pediatric cardiology office consultations for fetal echocardiography, congenital heart disease and suspected acquired heart disease in infants, children, adolescents and young adults. "At Metro Pediatric Cardiology we take pride in not just the care of our patients but our availability and rapid responsiveness to our colleagues and referring physicians," says Dr. Putman. Dr. Putman is currently on staff at St. Barnabas Hospital in Livingston, Newark Beth Israel Medical Center, Clara Mass Hospital, Mountainside Hospital in Montclair, Morristown Memorial Hospital, Overlook Hospital and Hackettstown Community Hospital.  To learn more about Dr. Donald Putman, please click here.  About Us NJ Top Docs is a comprehensive, trusted and exclusive healthcare resource featuring reviewed and approved Top Doctors and Dentists in New Jersey online in an easy to use format. NJ Top Docs only reviews and approves providers based on merit Read More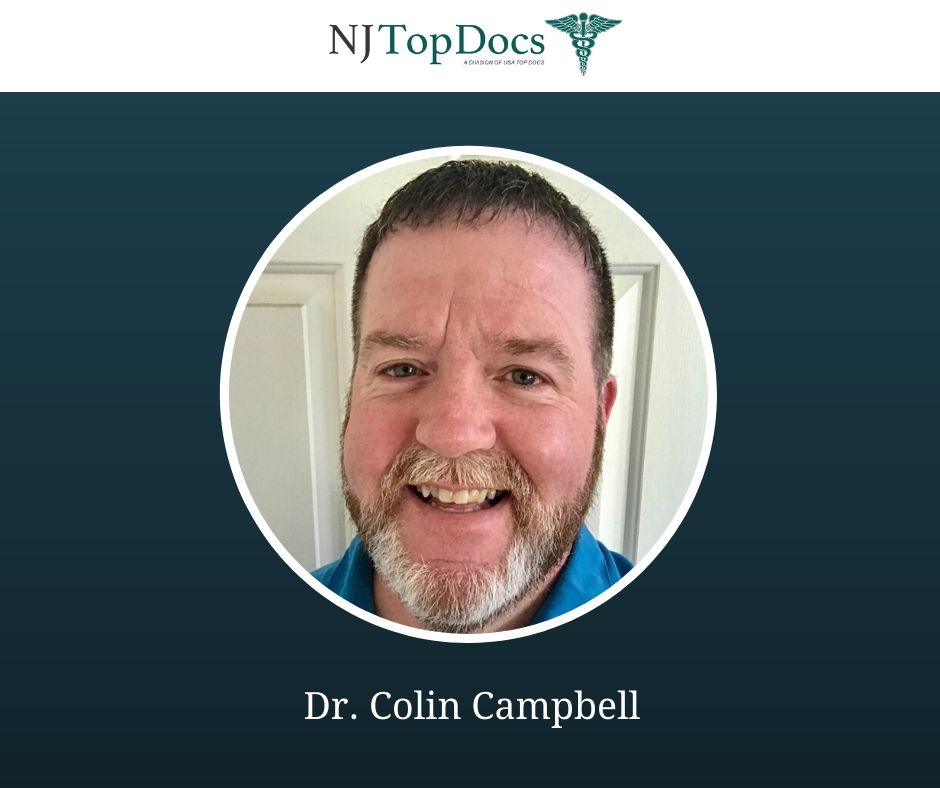 Celebrating One Full Year of 1st Care Medical Arts in West Berlin, New Jersey NJ Top Doc, Dr. Colin Campbell is proud to announce the 1 year anniversary in their new state of the art facility located in West Berlin, NJ. Dr. Campbell is board certified in internal medicine and is a primary care specialist who has been practicing for 23 years.  His local independent medical practice 1st Care Medical Arts, has a mission to keep South Jersey healthy one patient at a time. "Over the past year, Dr. Campbell and staff enjoyed seeing all of our loyal patients, plus welcomed many new faces that have joined our local independent medical practice. We feel fortunate to continue to serve the great communities of South Jersey with the healthcare that our patients have become accustomed to," says 1st Care Medical Arts' office manager. When you look for health answers, consider reviewed and approved, NJ Top Doc, Colin Campbell, DO and the 1st Care Medical Arts team located in West Berlin, New Jersey as your source.  Dr. Campbell promises to continue working day and night to deliver answers for all your health questions. He is here to help you make medical decisions Read More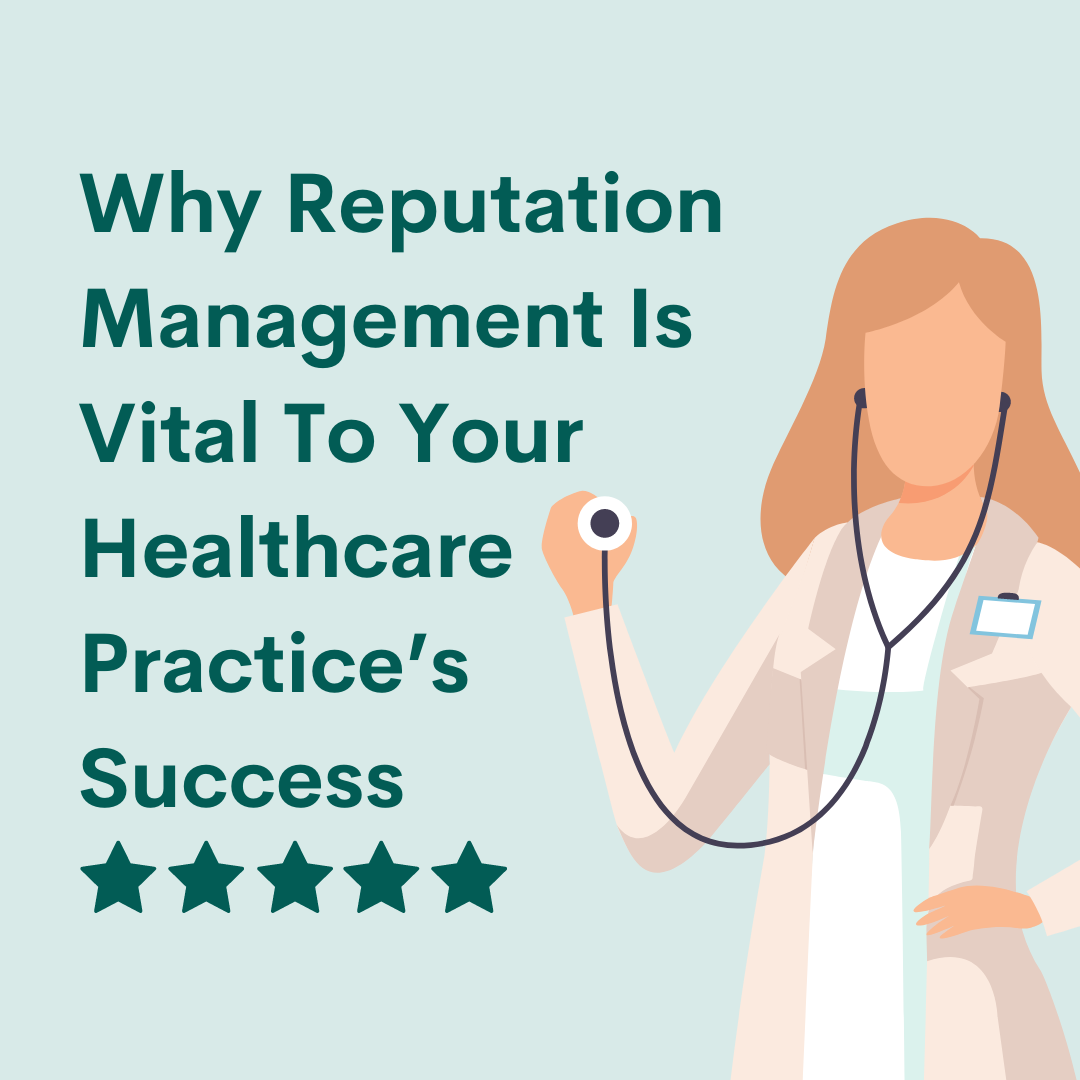 Why Reputation Management Is Vital To Your Healthcare Practice's Success Can you believe that 40% of potential new patients  will only take into account online reviews that were written within the past 2 weeks! Timeliness and relevance are very important to your prospective patients.  Are you helping to fulfill your prospective patients' needs?  Start encouraging your current patients to leave honest online reviews after each visit. Then once you start receiving online reviews, be sure to respond to each review as 89% of consumers read businesses' responses to reviews too.  Your prospective patients want to see that you care about your current patients' experiences. 91% of individuals 18 to 34 years of age trust online reviews as much as they trust personal recommendations.  That's a big chunk of your client pool!  Plus with 50% of potential new patients  visiting practices websites after reading positive reviews, it's highly beneficial to your practice  to obtain high-quality online reviews. Wondering how your medical practice can gain positive, high-quality online reviews? It's as simple as asking your current patients for their feedback! As a doctor's office, you have two prime opportunities to remind your patients that they can leave their feedback for you.   Read More