USA Top Docs Congratulates the 2016 Approved & Re-Approved NJ & NY Top Docs of ENT & Allergy Associates!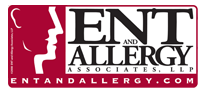 ENT and Allergy Associates (ENTA) is the largest ENT Practice in the United States with over 170 physicians practicing in 40+ office locations in Westchester, Putnam, Orange, Dutchess, Rockland, Nassau and Suffolk counties, New York City and northern/central New Jersey.
2016 Approved NJ Top Docs & NY Top Docs Providers:
• Dr. Stephen J. Abrams
• Dr. Patrick M. Ambrosio
• Dr. Ricardo B. Arayata
• Dr. Jonathan Aviv
• Dr. Carol G. Baum
• Dr. Irvin David Bough, Jr.
• Dr. Vito A. Brunetti
• Dr. Dennis Burachinsky
• Dr. John A. Cece
• Dr. Farhad R. Chowdhury
• Dr. Jeffrey N. Cousin
• Dr. Michael A. D'Anton, III
• Dr. John P. Dodaro
• Dr. Paul D. Gittelman
• Dr. Aylon Y. Glaser
• Dr. Steven Gold
• Dr. Robert P. Green
• Dr. Ramez Habib
• Dr. Adrianna M. Hekiert
• Dr. Jeffrey H. Jablon
• Dr. Francis M. Jampol
• Dr. Amy Lazar
• Dr. Brian Lebovitz
• Dr. Johnathan A. Lesserson
• Dr. Douglas Leventhal
• Dr. Pei S. Lin
• Dr. Edward J. Lipinsky
• Dr. Phillip L. Massengill
• Dr. Harshna B. Mehta
• Dr. Vishvesh Mehta
• Dr. Sima Mithani
• Dr. Joon H. Park
• Dr. Philip J. Passalaqua
• Dr. George Pazos
• Dr. Vin Prabhat
• Dr. Jay Rechtweg
• Dr. Charles Sacks
• Dr. Zarina S. Sayeed
• Dr. John J. Scheibelhoffer
• Dr. Daniel A. Scher
• Dr. Charles Schultz
• Dr. Darsit K. Shah
• Dr. Justin M. Skripak
• Dr. Theresa J. H. Sohn
• Dr. Derek K. Soohoo
• Dr. Gangadhar S. Sreepada
• Dr. John P. Sugrue
• Dr. Jason Surow
• Dr. Katherine Szema
• Dr. Raj Tandon
• Dr. Tamekia Wakefield
• Dr. Jared M. Wasserman
• Dr. Warren H. Zelman
Dr. Michael Tom
ENT & Allergy Associates (ENTA) sees over 70,000 patients per month. Each ENT and Allergy Associates clinical location provides access to a full complement of services, including General Adult and Pediatric ENT and Allergy, Voice and Swallowing, Facial Plastics and Reconstructive Surgery, Disorders of the Inner Ear and Dizziness, Asthma, Allergy, Clinical Immunology, Diagnostic Audiology, Hearing Aid dispensing, Sleep and CT Services.