Tag:
New Jersey Top Doctors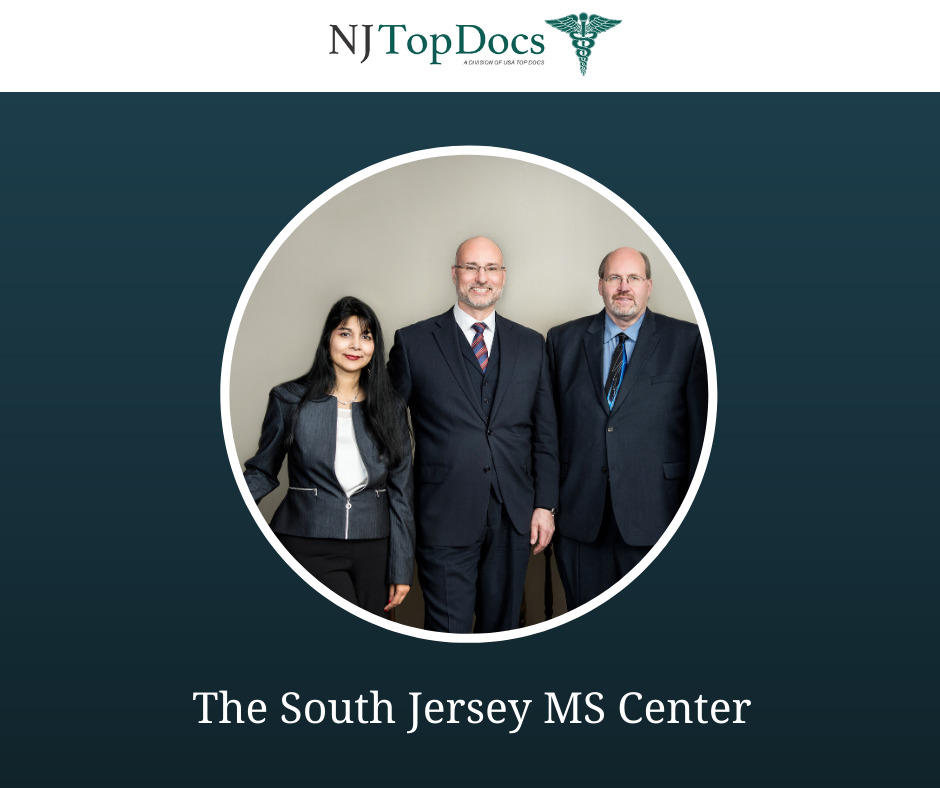 South Jersey MS Center Now Offering TMS Therapy For Those With Chronic Treatment-Resistant Illnesses Dr. Steven M. Bromley, Dr. Indrani Hightower and Dr. Keith Preis of The South Jersey MS Center have been reviewed and approved by NJ Top Docs.  Dr. Steven Bromley founded the South Jersey MS Center at Bromley Neurology back in 2015 with the grand vision of being able to provide expert, personalized care to the region for not only for multiple sclerosis but a wide range of neurological disorders. South Jersey MS Center operates similarly to an urgent care, as patients can stop in whenever they are having trouble. The practice also has one of the largest, private infusion suites in the state. They're able to infuse anything from normal saline for hydration to vitamins for immune system support and a range of medications, including the newest biologic immunotherapies. The practice recently introduced Transcranial Magnetic Stimulation (TMS) therapy at its new TMS Care Center. TMS Therapy is a painless, non-invasive therapy designed for people with chronic treatment-resistant illnesses. According to Dr. Bromley, "It is for people who can't tolerate or don't get help with routine medications. It can be effective in treating OCD, neuropathic pain, migraines Read More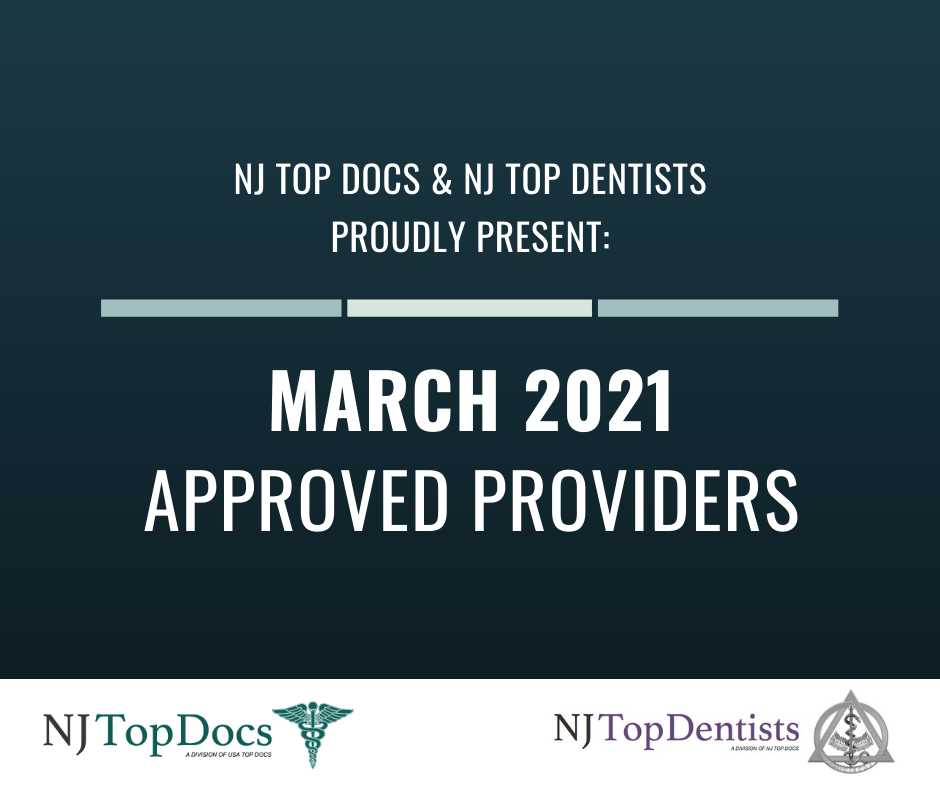 NJ Top Docs & NJ Top Dentists Proudly Present March 2021 Approved Providers (Please note that all listings hyperlinked in blue are links to their online profile. Those that are in black do not have an online profile at this time.) NJ Top Docs Include: Cardiology Bergen County Dr. Rick J. Pumill Somerset County Dr. Paul Barone Chiropractic Care Atlantic County Dr. Karen Callaghan Dr. Anthony Holvick Dr. Jason M. Pagliarini Camden County Dr. Adam Benn Morris County Dr. Derek Ferguson Passaic County Dr. Jorge De La Torre Dr. Brandon Picchierri Colon & Rectal Surgery Monmouth County Dr. Steven Tizio Dermatology Somerset County Dr. Rebecca Y. Lu Family Practice Burlington County Dr. Anthony M. Albert-Puleo Camden County Dr. Beth M. Greenwood Gastroenterology Monmouth County Dr. Arthur J. Geller Internal Medicine Cumberland County Dr. Ekram L. Hanna Ocean County Dr. Prabhat Sinha Union County Dr. James Hakim Dr. Paul B. Zukoff Maternal Fetal Medicine Hudson County Dr. Yaakov Abdelhak Nephrology Atlantic County Dr. Robert Mathews Neurology Burlington County Dr. S. Manzoor Abidi OB/GYN Somerset County Dr. Gregory Hirsch Ophthalmology Essex County Dr. Charles J. Crane Dr. Eric D. Kanter Monmouth County Dr. Ilene Pardon Orthopedic Surgery Morris County Dr. Genghis Niver Read More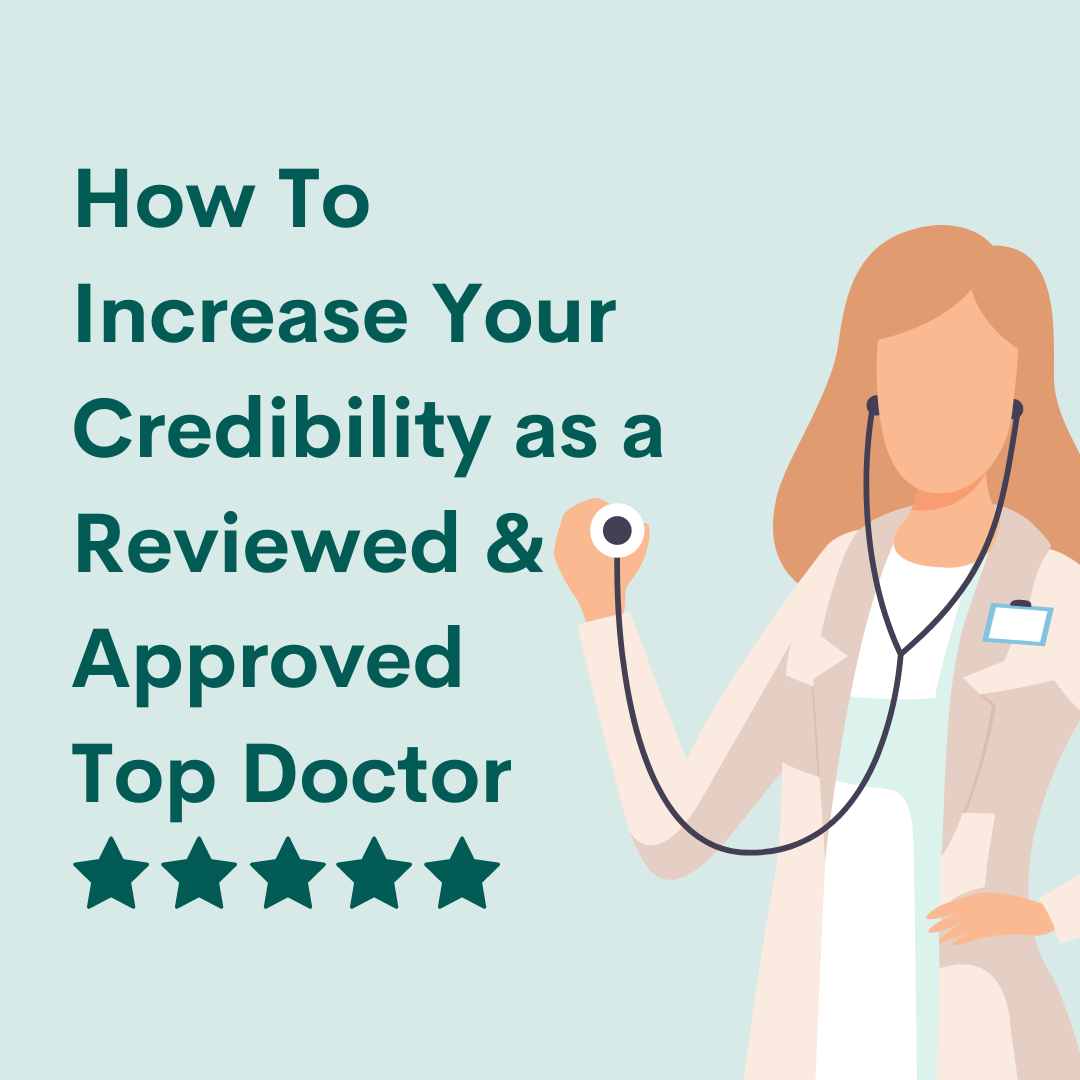 Increase Your Credibility as a Top Doctor With a Positive Online Presence By now you should understand the importance of having a positive online presence as a healthcare provider. Let's review some facts….  You can tell your patients how great you are until you're blue in the face, but a third party organization like NJ Top Docs telling others how great you are will always hold more weight. As an approved NJ Top Doc, we'd like to help make sure your patients truly know how great you are.  Alongside the designation of being approved as a NJ Top Doc, your current patient's reviews and testimonials will be what fuels new patient bookings. If you haven't already, it's time to see how you currently stand online with your patients. Reach out to our specialists to schedule a short 15 minute phone call where our team will present your free reputation scan and provide you some strategies to increase your reputation score.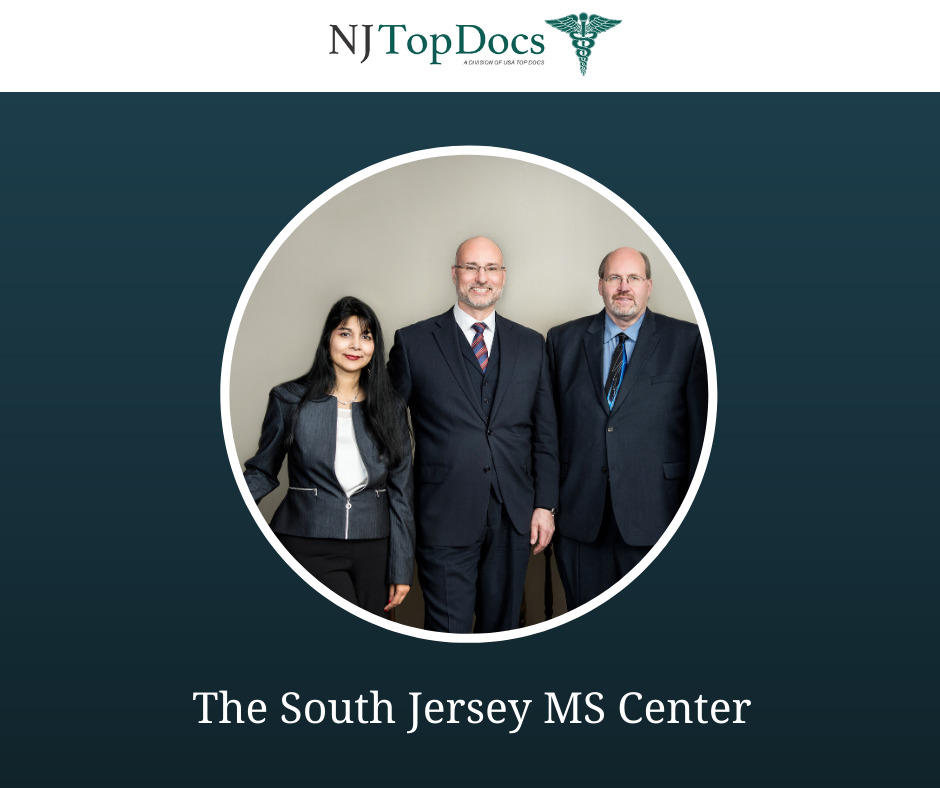 The South Jersey MS Center Continues To Provide Individualized Care for Multiple Sclerosis Patients Dr. Steven M. Bromley, Dr. Indrani Hightower and Dr. Keith Preis of The South Jersey MS Center have been reviewed and approved by NJ Top Docs for 2020.  Neuro-immunology involves the management of disease that involves both the nervous system and the immune system.  The clinicians at The South Jersey MS Center treat some of the most complex patients with conditions and therapies involving these systems, including Myasthenia Gravis, CIDP/peripheral neuropathy, Epilepsy, Migraine, Dementia, Movement Disorders, and others. Infusion therapies are "on demand" for their patients when needed to help treat relapsing symptoms or add to a therapeutic regimen that may stop disease progression. The practice also now offers Nutraceutical/Vitamin infusions which promote general health and enhance the body's immune system. "The brain and nervous system are composed of a complex network of interconnected neurons unique to each human being," says Dr. Steven Bromley.  "The brain is a magnificent and beautiful structure. Our motto is compassionate and respectful individualized care for patients who often cannot find help elsewhere. We have adapted the Center approach for more complete care of the whole person, and we are dedicated Read More
Board-Certified Gastroenterologist, Dr. Joseph Savon Now Treating Substance Use Disorders NJ Top Docs has reviewed and approved Dr. Joseph Savon, a board certified gastroenterologist with a focus on treating substance use disorders. Dr. Savon is a part of  South Jersey Gastroenterology and is the Medical Director and Co-Founder of New Life Medical Addiction Services. In addition to being Board Certified in Gastroenterology, Dr. Savon is also Board Certified by the American Board of Preventive Medicine in the Subspecialty of Addiction Medicine, the American Board of Addiction Medicine. His practice, New Life Medical Addiction Services provides an innovative approach to addiction care.  "We utilize comprehensive outpatient services, including ambulatory detox, IOP/OP, MAT, peer coaching and medical consultations in a warm, family-like facility," says Dr. Savon about his New Jersey state licensed facility.  "Our approach involves individual treatment planning and ease of transitioning at a single location," he adds. "Our approachable center lends itself to earlier intervention and better results with integration into the medical community." Dr. Savon wants every one of his patients to experience the best possible outcome from the care he provides and to live life to their maximum potential. To learn more about Dr. Joseph Savon, please click Read More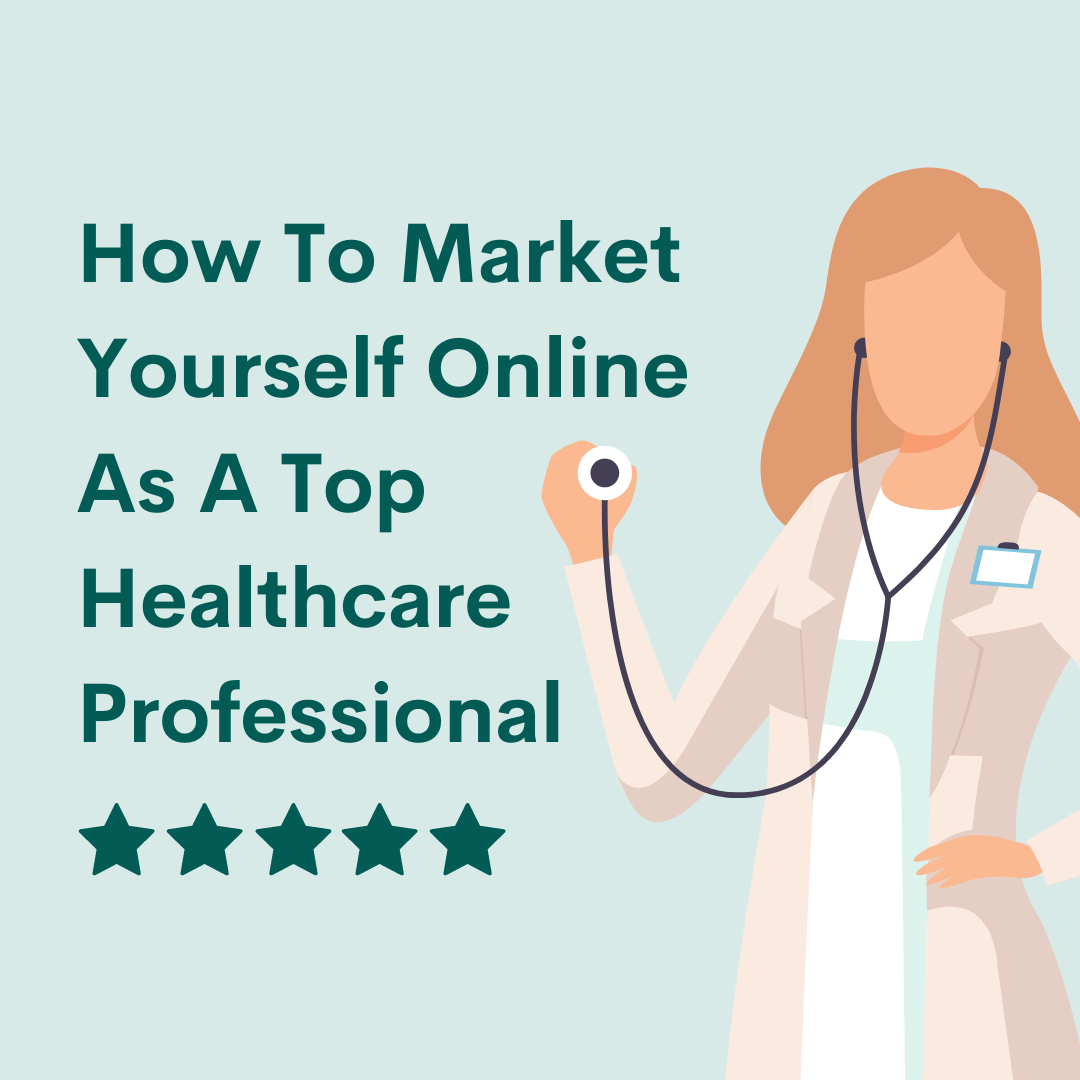 Marketing yourself as the go-to physician or top healthcare professional in your area is much more complex than simply stating your credentials and awards.  While you always want to highlight your unique accomplishments, qualifications, and services, it's important to know where and when to do so. As a healthcare provider, the goal of your marketing efforts should be to build trustworthy relationships with patients inside and outside of the office. Marketing with relationship building in mind is essential to not only gaining new patients, but also maintaining the relationships you have with your existing patients.  There are a multitude of digital strategies you can implement in order to reach these desired goals. For example, your marketing plan as a healthcare professional should include social media marketing, reputation management, and search engine optimization.   All three of these marketing assets play a vital role in your online success, but if we had to choose…Reputation Management is probably the most important. Here's why!  92% of consumers (or future patients) hesitate to do business with a company/practice that has less than 4/5 stars.  In fact, 43% of consumers will actually refuse to work with a provider that has fewer than a 4 star average. Read More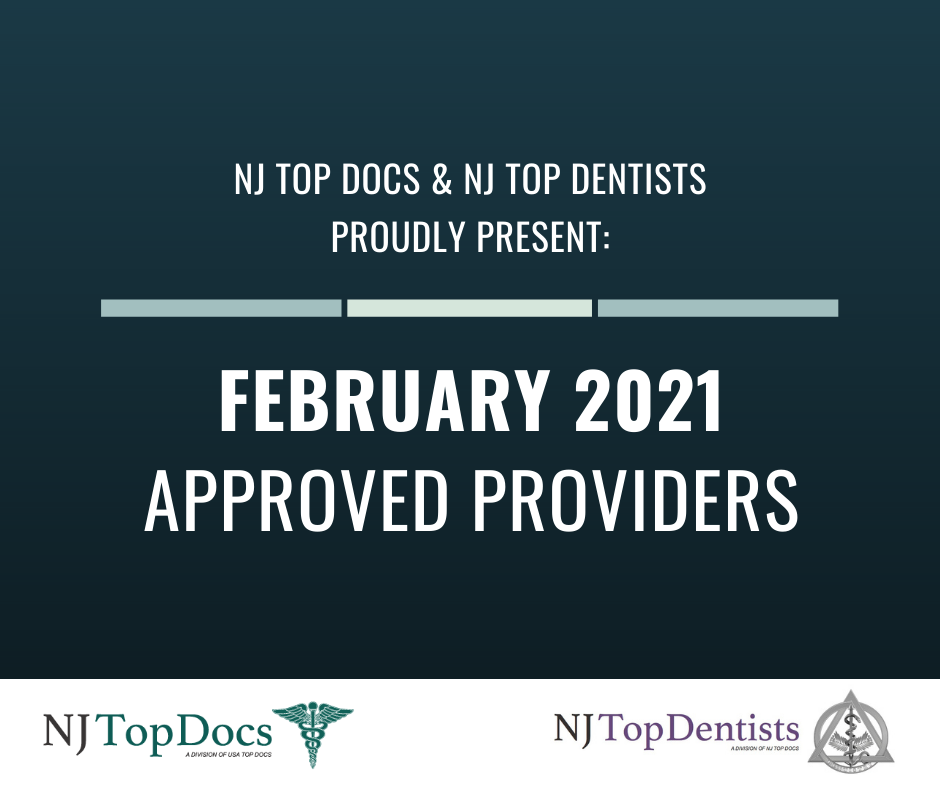 NJ Top Docs & NJ Top Dentists Proudly Present February 2021 Approved Providers (Please note that all listings hyperlinked in blue are links to their online profile. Those that are in black do not have an online profile at this time.) NJ Top Docs Include: Acupuncture Camden County Dr. Ming Yang Allergy, Asthma & Immunology Atlantic County Dr. Lawrence Schwartz Morris County Dr. Sunita Kanumury Cardiology Somerset County Dr. Chao-Tarng Cheng Dr. Delia Dobrescu Dr. Glenn Friedman Dr. Steven Georgeson Dr. Jason O. Hall Dr. Rachana Kulkarni Dr. Archana Patel Dr. Ashok A. Patel Dr. Edward Rachofsky Chiropractic Care Bergen County Dr. Mohammed Abtahi Dr. Ross M. Markowitz Dr. Roger Sahoury Essex County Dr. Mitchel Kaiser Monmouth County Dr. Raj Gupta Dermatology Morris County Dr. Kristyna Lee ENT (Otolaryngology) Bergen County Dr. Kevin Ende Camden County Dr. Yekaterina Koshkareva Monmouth County Dr. Mark Roessler Gastroenterology Hunterdon County Dr. Cherag Daruwala Monmouth County Dr. Rajiv Uppal Somerset County Dr. Claudia Barghash Union County Dr. Amber Khan Internal Medicine Atlantic County Dr. Anthony J. Macchiavelli Bergen County Dr. Russell Gura Mercer County Dr. Laura Hildebrant Ocean County Dr. Palakkumar Patel Dr. Satyendra P. Singh Somerset County Dr. Andrzej Torbus Neurological Surgery Burlington Read More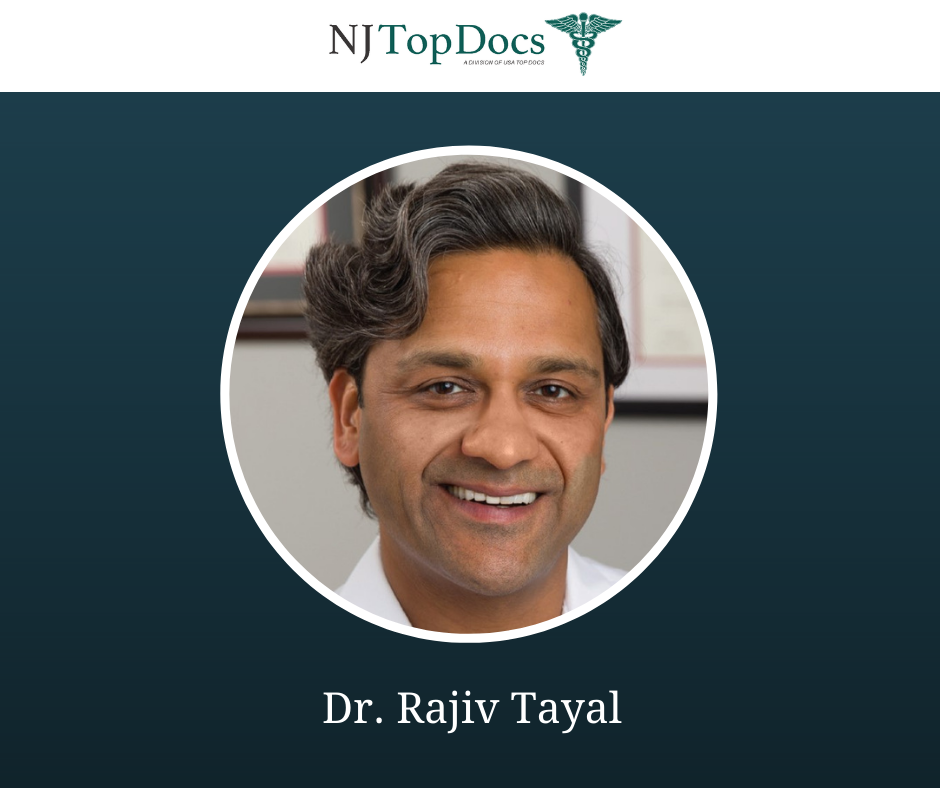 Board Certified Cardiologist, Dr. Rajiv Tayal Named NJ Top Doc NJ Top Doc, Dr. Rajiv Tayal is a board certified cardiologist specializing in interventional cardiology and structural heart disease. He is a national authority on transcatheter aortic valve replacement, complex coronary intervention, the use of mechanical circulatory support and alternative access. He proudly serves people from all walks of life and has patients who travel from Texas, Virginia, Georgia and Washington state. "Our mission is to provide personalized, high-quality care. We are dedicated to improving and maintaining health not only through preventive care but also by offering cutting-edge cardiac care with the latest advances in equipment, therapies, and options to participate in a number of National Clinical Trials," says Dr. Tayal His practice, Essex Hudson Cardiology Associates is located in Northern New Jersey. Dr. Tayal is also now offering remote Telehealth video visits. To learn more about Dr. Rajiv Tayal, please click here.  About Us NJ Top Docs is a comprehensive, trusted and exclusive healthcare resource featuring reviewed and approved Top Doctors and Dentists in New Jersey online in an easy to use format. NJ Top Docs only reviews and approves providers based on merit after they have Read More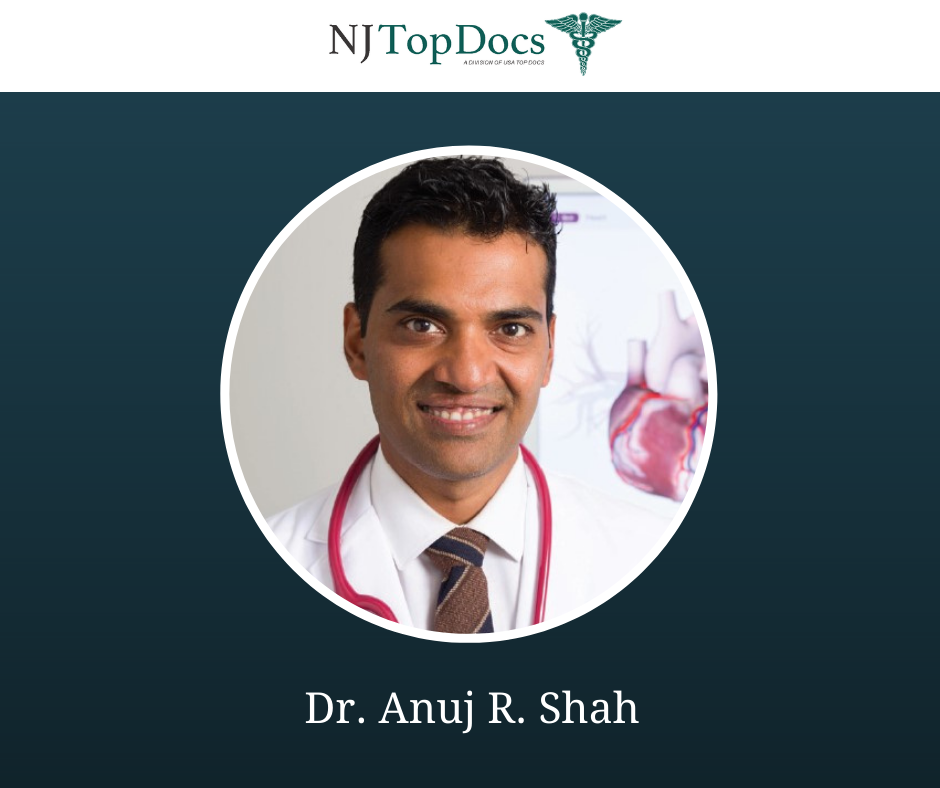 NJ Top Doc, Dr. Anuj R. Shah wants people to understand the connection between vascular health and cardiovascular health.  "My philosophy focuses on blockages in not only the heart, but also in the legs. Many practitioners overlook blockages in the legs that can lead to dire consequences in diabetic patients, including amputation," he says.  The philosophy of Dr. Shah's practice, Apex Heart and Vascular Care, is that the legs are the window to the heart. His practice is located in Passaic, New Jersey. In the wake of COVID-19, telemedicine and other safety measures have helped Dr. Shah to continue serving at-risk diabetic patients, including those with diabetic foot ulcers (DFUs).  "As we continue to perfect telemedicine, I foresee it being valuable for our practice's future," says Dr. Shah.  To learn more about this reviewed and approved NJ Top Doc, please click here.  About Us NJ Top Docs is a comprehensive, trusted and exclusive healthcare resource featuring reviewed and approved Top Doctors and Dentists in New Jersey online in an easy to use format. NJ Top Docs only reviews and approves providers based on merit after they have been extensively vetted. NJ Top Docs is a division of USA Top Read More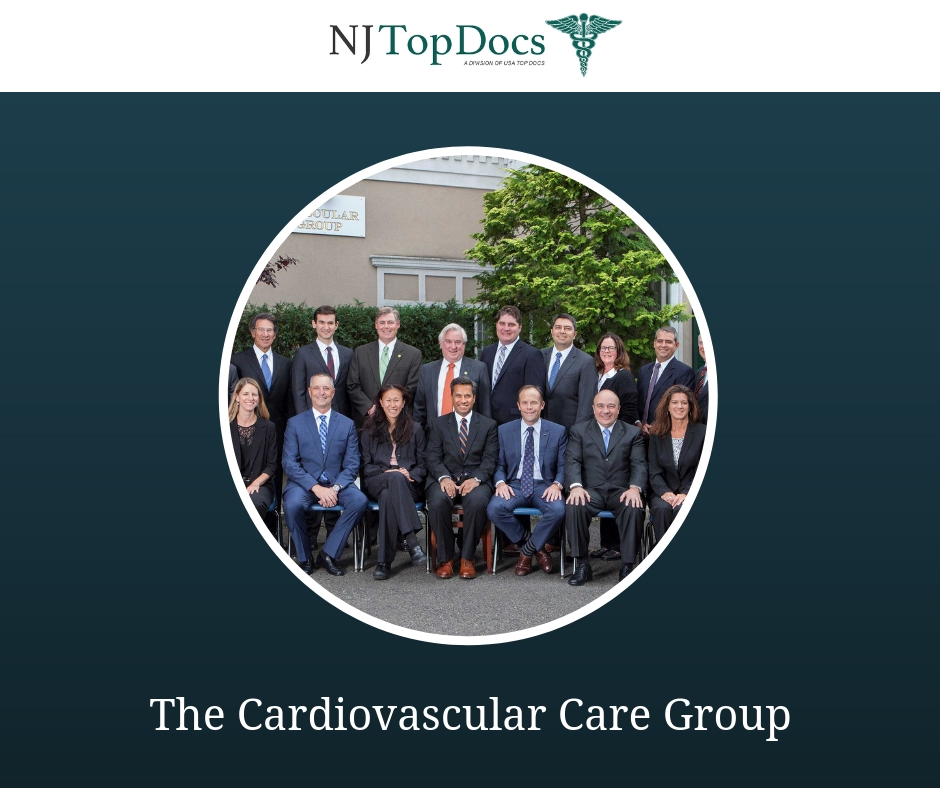 The Cardiovascular Care Group Provides Top Vascular & Endovascular Care Across NJ NJ Top Docs has reviewed and approved twelve physicians at The Cardiovascular Care Group for 2021. Reviewed and approved physicians include Dr. Clifford Sales, Dr. Michael Pontoriero, Dr. Jonathan Levison, Dr. Raymond Holmes, Dr. Michael Addis, Dr. Salvador Cuadra, Dr. Combiz Rezayat, Dr. Scott Sundick, Dr. Michael Ombrellino, Dr. Andrew Cha, Dr. Bruce Brener, and Dr. Cindy Sturt. With five offices and seven hospital affiliations, The Cardiovascular Care Group delivers care across four counties in New Jersey and continues to provide the best vascular and endovascular care to their patients. "We pride ourselves on being able to treat the full spectrum of vascular disease, from circulatory problems such as peripheral artery disease and carotid artery disease, to abdominal aortic aneurysms, hemodialysis access and varicose veins, says Dr. Clifford Sales, Managing Partner of the Cardiovascular Care Group." No matter which location you choose to visit, the NJ Top Docs at The Cardiovascular Care Group will provide you with the highest level of integrity in vascular medicine. The physicians of The Cardiovascular Care Group are all board-certified vascular surgeons who have trained at some of the top medical programs in Read More