NJ Top Docs Presents, Dr. Jill Hazen!
Dr. Jill Hazen has dedicated her efforts to providing results of only the most supreme quality, persistently motivated to stay abreast of the most advanced techniques in cosmetic surgery for the benefit of her patients.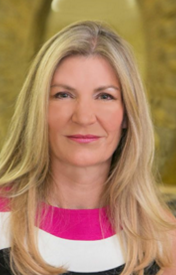 Dr. Hazen's artistic visualization and clinical skills allow her to achieve beautiful, natural-looking results for patients seeking cosmetic and reconstructive plastic surgery.
Education & Training
University of Oklahoma
Bachelor of Science/Health Sciences
Medical School at Oklahoma State College of Osteopathic Medicine & Surgery
Doctor of Osteopathic Medicine Degree
Board Certifications
Board Certified through the American Osteopathic Association (AOA), American Osteopathic Board of Surgery.
Honors and Awards
Patient's Choice Award – 2010
Woman of the Year – 2009
Who's Who – past 10 years
Professional Memberships
Fellow of the American College of Osteopathic Surgeons
American Academy of Cosmetic Surgery
American Society for Laser Medicine and Surgery
Fellow of the American College of Osteopathic Surgeons (FACOS)
The New York Times
New York Magazine
Town Topics
Princeton Packet
US 1
Dr. Hazen's staff members are highly professional, well-trained, and understand the concerns and needs of patients seeking cosmetic or reconstructive surgery.
They are knowledgeable and can provide information and support leading up to the consultation.
Face
Facelift
Necklift
Eyelid Surgery & Eyelift
Brow Lift
Rhinoplasty
Body
Cellulaze
Liposuction
Liposelection by Vaser
Tummy Tuck
Brachioplasty
Thigh Lift
Labia Reduction
Breast
Breast Reduction
Breast Lift
Breast Augmentation
Non-Surgical
Botox
Injectables & Fillers
Fat Injections
Sclerotherapy
Utherapy
E-Two
Juvederm Voluma XC
Coolsculpting
TruSculpt
Exilis
Laser Procedures
Cellulaze
Microlaserpeel
Profractional
Skintyte
Forever Young BBL
Hair Removal
PicoSure Facial Rejuvenation
PicoSure Tattoo Removal
Aesthetician Services
Hydrafacial
Chemical Peels
Acne Treatment
Hazen Plastic Surgery
Jill Hazen, D.O., F.A.C.O.S.
311 Commons Way
Princeton, NJ 08540 Phone: 609-921-7747
Fax: 609-921-7748
MedSpa
Jill Hazen, D.O., F.A.C.O.S.
10 Forrestal Road South Suite 104
Princeton, NJ 08540 Phone: (609) 452-0246
To learn more about Dr. Hazen and her practice, please follow the link below: