NJ Top Docs Proudly Presents, Dr. Jeffrey Gosin!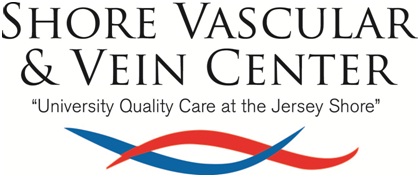 NJ Top Docs Presents, Dr. Jeffrey Gosin!
Dr. Jeffrey Gosin of Shore Vascular & Vein Center specializes in treatment of varicose veins, peripheral artery disease, abdominal aortic aneurysms, and carotid artery disease.
In addition to traditional "open" surgery, he has special interest and expertise in the latest state-of-the-art minimally invasive procedures.
Having studied at University of Pennsylvania, Jefferson Medical College, and UMDNJ – Robert Wood Johnson Medical School, Dr. Gosin earned his Board Certifications in General Surgery & Vascular Surgery.
Dr.  Jeffrey Gosin has hospital affiliations with Shore Medical Center and Jersey Shore Ambulatory Surgical Center.  He is a member of the American College of Surgeons, Society for Vascular Surgery, American Venous Forum, Society for Clinical Vascular Surgery, Peripheral Vascular Surgery Society, Eastern Vascular Society, Vascular Society of New Jersey, and Delaware Valley Vascular Society.
Below is a list of some of the services at Dr. Gosin's office:
Comprehensive Vein Care Center for the minimally invasive treatment of varicose veins and venous insufficiency.

Many treatments performed right in the office.
Excel V Laser for the treatment of facial and leg veins.

Treatment of peripheral artery disease (PAD)
Treatment of carotid artery stenosis (Stroke Prevention)
Treatment of abdominal aortic aneurysms (AAA) Including stent graft procedure
Treatment of deep vein thrombosis (DVT)
Minimally invasive vascular treatments including angioplasty, stenting, and other interventional procedures.
Wound care
On-site IAC Accredited (formerly ICAVL) noninvasive vascular laboratory
In addition has experience and expertise in the following areas:
Hernia surgery
Gallbladder surgery
Laparoscopy
Abdominal surgery
Surgery of the skin and soft tissues
"I am so glad that I had the vein procedure done on my leg. I always have suffered with pain in that leg. After the procedure, the pain is completely gone and the leg looks so much better." – Irene B.
"Dr. Gosin and his staff could not have done a better job resolving my problem. His professionalism and experience instilled complete confidence and I would recommend him to anyone." – Martin B.
"I cannot say enough about my procedure, the staff and the doctor himself. Immediately after the procedure was done, I felt instant relief in my legs. I returned to work the next day without any after effects. The doctor explained everything that was being done. It was a great experience." – Dean T.
For more information and locations, visit Dr. Jeffrey Gosin's online profile here: https://njtopdocs.com/nj-doctors/drjeffreysgosin/
About Us
NJ Top Docs is a comprehensive information resource of Top Doctors, Dentists and Hospitals. We are profiling over 900 Healthcare Providers and have made it convenient for you to find them.
NJ Top Docs allows patients to "meet" these providers online before making their appointment.
For more information, visit www.NJTopDocs.com.