NJ Top Docs Presents, Dr. James E. Rotolo!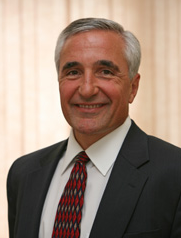 At, James E. Rotolo, M.D., F.A.C.S., PA, they provide comprehensive care of all urologic conditions for both men and women. Using the latest techniques and evidence-based practices, they are committed to treating their patients with the highest quality of medical care. They also recognize the potential for technology to improve your healthcare. For example, they offer the latest in surgical techniques including Robotic Surgery and Laparoscopy.
Unlike some practices, they do not employ physician assistants or nurse practitioners to treat you. You will always interact directly with a urologist at each office visit.
Dr. James Rotolo is committed to being your expert in urologic care. He is equally devoted to treating you as a person, not just your ailment.Using a patient-centered approach, Dr. Rotolo hopes to make this process as comfortable as possible. He recognizes that many urologic conditions can be quite distressing and you may not feel comfortable discussing it openly.Understanding this, he will do our best to put you at ease. He considers it an honor to be your urologist and will always strive to provide the highest quality of personal care in a professional and caring environment.
Education & Training
Georgetown University School of Medicine
Loyola College, Baltimore Maryland
Union College, Cranford, New Jersey
Board Certifications
American Board of Urology
Hospital Affiliations
Fellowship in American College of Surgeons
American Urological Association
American Association of Clinical Urologist
American College of Surgeons
Urology Society of New Jersey, Former Vice President
Ocean Medical Center Medical Executive Committee – Chief, Section of Urology & Vice President, Medical Staff
Honors and Awards
Who's Who in American Medicine
Top Doctors New York Metro Area
Nurses Choice Physicians of the Year
Special interests:
Benign and malignant diseases of the prostate
Kidney Cancer
Laparoscopic Surgery
Noninvasive, minimally invasive, & endoscopic treatment of kidney stones
GreenLight™ Laser treatment of symptomatic prostate enlargement
Erectile dysfunction
Vasectomies
Microscopic vasectomy reversals
James E. Rotolo, M.D., F.A.C.S.
1696 Hwy 88
Brick, NJ 08724 Phone: 732-903-7655
Fax: 732-903-7622
To learn more about Dr. Rotolo and his practice, please follow the link below to view his online profile: