NJ Top Docs Presents, Dr. Gary Breslow!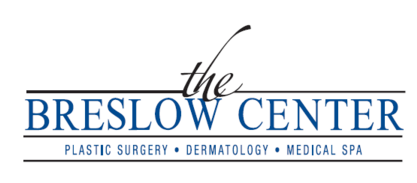 Gary D. Breslow, MD, FACS is a highly regarded board certified plastic surgeon in New Jersey, known by both patients and peers as a problem-solver with a warm, engaging personality, and an instinctive ability to identify and truly understand the goals of his patients and the patients, themselves. Dr. Breslow has dedicated his efforts to providing results of only the most unsurpassed quality, continually staying abreast of the most advanced techniques in cosmetic surgery for the benefit of his patients. Dr. Breslow's unique artistic vision and clinical skills allow him to achieve beautiful, natural-looking results for patients seeking cosmetic and reconstructive plastic surgery. Dr. Breslow combines a passion for surgery with his experience and cutting-edge techniques he has acquired over time.
Dr. Breslow believes that because no two patients are the same, each requires and deserves individualized attention, time, and planning. It is through this "Individualized Approach" philosophy that each patient's unique set of cosmetic and reconstructive concerns are extensively discussed, analyzed, and addressed by Dr. Breslow and his team, thereby enabling each patient to realize his or her own desires and goals.
The Breslow Center for Plastic Surgery offers the most complete range of state-of-the-art plastic surgery services in northern New Jersey. For the Face, they offer surgical options including:
• facelift
• necklift
• browlift
• browpexy
• blepharoplasty
• rhinoplasty
• chin augmentation
• cheek augmentation
• otoplasty
They also offer minimally invasive treatments including:
• Botox
• facial fillers : such as Juvederm and Radiesse
• Fat grafting
• Lip augmentation
Their Medical Spa offers a complete range of noninvasive facial rejuvenation treatments.
Procedures for the Breast include:
• breast augmentation
• breast lift
• breast reduction
• male breast reduction
• breast reconstruction following breast cancer surgery
For the Body, they perform:
• Liposuction ("liposculpture")
• Abdominoplasty
• body lift
• arm lift
• thigh lift
Dr. Breslow often performs other body contouring procedures, such as:
• Arm lift and thigh lift
• Breast augmentation or reduction
• Breast lift
• Liposuction in conjunction with abdominoplasty (tummy tuck)
to achieve a more toned, shapely, youthful look.
Dr. Breslow is conveniently located in Paramus, NJ. To learn more about Dr. Breslow and his practice, please follow the link below to view his full online profile: https://njtopdocs.com/nj-doctors/drgarybreslow/.
About Us
NJTopDocs.com is a comprehensive information resource of Top Doctors, Dentists and Hospitals. We are profiling over 900 Healthcare Providers and have made it convenient for you to find them.
NJTopDocs.com allows patients to "meet" these providers online before making their appointment.
For more information, visit www.NJTopDocs.com.
You can also follow us on Facebook – Twitter – YouTube