NJ Top Dentists Presents, Dr. Roy V. Forbes!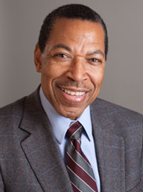 Dr. Roy Forbes founded his dental practice in Englewood, New Jersey in 1976 with the hope of being the best dentist he could be. Shortly afterwards he had a thriving multi ethnic practice with patients from all over the world. He dedicated himself to lifelong learning and established an excellent hi-tech office with an excellent staff in a warm, caring environment. His goal was to treat his patients as if he was a patient in a painless and relaxing atmosphere. Dr. Forbes' extensive education and training, rave patient reviews, and stellar reputation in general dentistry has earned him the title of "NJ Top Dentist".
Your smile is one of the first things people notice. If you want a beautiful healthy smile and exceptional dental health, visit the practice of Roy V. Forbes, D.M.D, M.A.G.D. Dr. Forbes and his caring team strive to provide patients in Englewood and surrounding communities with the highest quality, most comfortable dental care in a relaxing, state-of-the-art environment.
Your smile says a lot about you. It reveals your sense of humor, shows affection, radiates confidence and brightens your entire face. But if you're hiding your smile because it's not as attractive or healthy as it should be, you're sending a negative message to everyone you meet.
Dr. Forbes can give you the beautiful, healthy smile you deserve with advanced restorative and cosmetic dentistry. His expertise and skill can give you a smile that will not only reflect your confidence; it will reveal the very best things about you. Not only will Dr Forbes give you a beautiful smile, but he will make sure that you will have a healthy mouth by treating and preventing gum disease. Recent research has found that gum disease is linked to systemic diseases such as heart disease, stroke diabetes, pancreatic cancer and rheumatoid arthritis.
Dr. Forbes and his caring team use the latest technology to create beautiful and healthy smiles. He is pleased to offer their patients the following services in a friendly and comfortable environment.
• Extractions
• Sleep Apnea Appliances
• Snoring Appliances
• Cosmetic Dentistry
• Braces
• Porcelain Veneers
• Teeth Whitening
• Dental Implants
• Infection Control
• Invisalign
• ClearCorrect
• TMJ
• Dentures & Partials
• Gum Care
• Tooth Colored Fillings
• Bridges
• Root Canal
• Metal-Free Crowns
Dr. Roy V. Forbes is conveniently located in Englewood, NJ. For more information and locations you can visit Dr. Forbes' full profile at http://www.njtopdocs.com/RoyVForbesDMD
About Us
NJ Top Dentists is a comprehensive information resource of Top Doctors, Dentists and Hospitals. We are profiling over 900 Healthcare Providers and have made it convenient for you to find them.
NJ Top Dentists allows patients to "meet" these providers online before making their appointment.
For more information, please visit www.NJTopDocs.com.
You can also follow us on Facebook – Twitter – YouTube