NJ Top Dentists Presents, Dr. Joseph Moussa!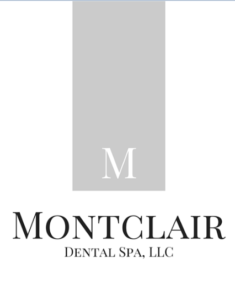 Dr. Joseph Moussa originally graduated from Damascus University College of Dentistry; the oldest and most prestigious University of its kind in 1993.  He served two years as a Lieutenant in the Army performing Dentistry in the clinics and hospitals.  He then enjoyed a very successful practice abroad for seven years, but he felt as if something was missing.  He fell in love with a branch of Dentistry that was up and coming, he craved to know more about implants and the science of Implantology.
He chose to leave his home to learn more about the exciting field of Implantology and Dentistry here in America.  He was immediately accepted to the very difficult curriculum of New York University Dental School to hone his skills and to satisfy his need to know more about implants and Cosmetic Dentistry.  He graduated in May of 2003 at New York University.
His professors were so impressed with his skills and desire to learn, they offered him the position of Associate Professor of Implantology in the post-graduate program of New York University Dental School.
Dr. Moussa's office offers many services, including:
Cosmetics
Restorative
LANAP
Has been offered since 2010 in our practice
Dr. Moussa has performed more than 400 successful cases
Implant Services
Laser Gum Technology
Dr. Moussa was the 1st in Essex County to adopt this technology
In house conscience sedation
We cater to fearful patients
Below are recent patient testimonials:
"It is my good fortune to have Dr. Joseph Moussa as my dental care provider.  He always makes the procedures understandable to me, and he provides painless service.  Not only is Dr. Moussa a warm and caring person, he demonstrates the utmost in-professional knowledge and technical skills, using the latest in dental apparatus, such as laser instruments.  Preventive care is stressed so that my future dental health is maintained and that systemic diseases do not arise.  The good doctor has a highly competent team of medical professionals." – Robert S., Nutley, NJ
"Since moving down the shore many people have asked us, "Why do you travel so far when there are dentists down here?  Our answer is short and sweet, "We love our dentist!"  Dr. Moussa is very professional and uses up-to-date technology.  We know he is a dentist but his down-to-earth personality and family man mentality makes us feel like he is a good friend.  You can see he genuinely cares about his patients.  Though I use the terminology of patient, you never feel that is what you are.  You feel like you're going to see a friend who cares about you and wants to help with the situation.  That is hard to come by these days." – Steve & Terry S., Barnegat, NJ
Dr. Moussa is conveniently located in Bloomfield, New Jersey.  To learn more about Dr. Moussa please follow the link below to her online profile: http://www.njtopdocs.com/JosephMoussaDDS.
About Us
NJ Top Dentists is a comprehensive information resource of Top Doctors, Dentists and Hospitals. We are profiling over 900 Healthcare Providers and have made it convenient for you to find them.
NJ Top Dentists allows patients to "meet" these providers online before making their appointment.
For more information, visit www.NJTopDocs.com.