NJ Top Dentists Presents, Dr. Adam Feret!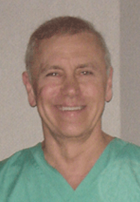 When it comes to dentists, Westfield Smiles knows that you are looking for someone you can trust to keep your teeth and gums healthy.At their dental practice, they take your health seriously.Their dentist, Dr. Adam E. Feret, takes great pride in the amount of good work that they do for the people of Westfield, and they want to make sure that they take care of everyone who needs their dental services.You don't have to be embarrassed by the state of your smile anymore!
For over 30 years Dr. Adam E. Feret has provided patients with state-of-the-art services.
Education & Training
University of Medicine and Dentistry of New Jersey
Institute for Graduate Dentists, New York, Orthodontic Certificate
Albert Einstein College of Medicine, Postgraduate Dental Dept. – Periodontal Surgery – Certificate
Society of Oral Physiology and Occlusion – Fellowship Awarded
Misch Implant Institute – Surgical and Prosthetic Certificate
New York University College of Dentistry – Dental Implant Surgical and Prosthetic Certificate
Professional Memberships
American Dental Association
New Jersey Dental Association
Academy of General Dentistry
Their staff is fully devoted to providing every patient with a warm, comfortable atmosphere. Their modern office is fully equipped to attend to your dental needs, and you can feel confident with the dedicated attention that their staff, and Dr. Feret, will give to you. They understand the importance of good oral hygiene and what a radiant smile can do for a person's self-esteem.
They strive to give each patient personalized attention, and because of this, their services are customized to each patient's unique and individual needs. Whether you just need a routine cleaning or you need treatment for a cracked or missing tooth, you can count on their dental staff. The residents of their community already show bright, radiant smiles thats to the work that they've done, and they want to use their skills and experience in dentistry to help you too. Let their dentist deliver innovative treatments that can help you and your family. Call their conveniently located office today, so that you can learn more about their services or schedule an appointment with their staff.
Westfield Smiles offers many services and treatments, including:
Periodontics
Crowns
Composite Fillings
Endodontics
General Treatment
Periodontal Testing
Related Links
Lumineers
Treatment Videos
Chase Dental Sleep Care
Cosmetic Dentist
Westfield Smiles
Adam E. Feret, D.M.D.
440 East Broad Street
Westfield, NJ 07090 Phone: 908-233-9280
Fax: 908-233-1847
To learn more about Dr. Adam Feret and his practice, please follow the link below:
https://njtopdocs.com/nj-dentists/feretdmd/