How To Increase Your Credibility as a Top Doctor With a Positive Online Presence

Increase Your Credibility as a Top Doctor With a Positive Online Presence
By now you should understand the importance of having a positive online presence as a healthcare provider. Let's review some facts….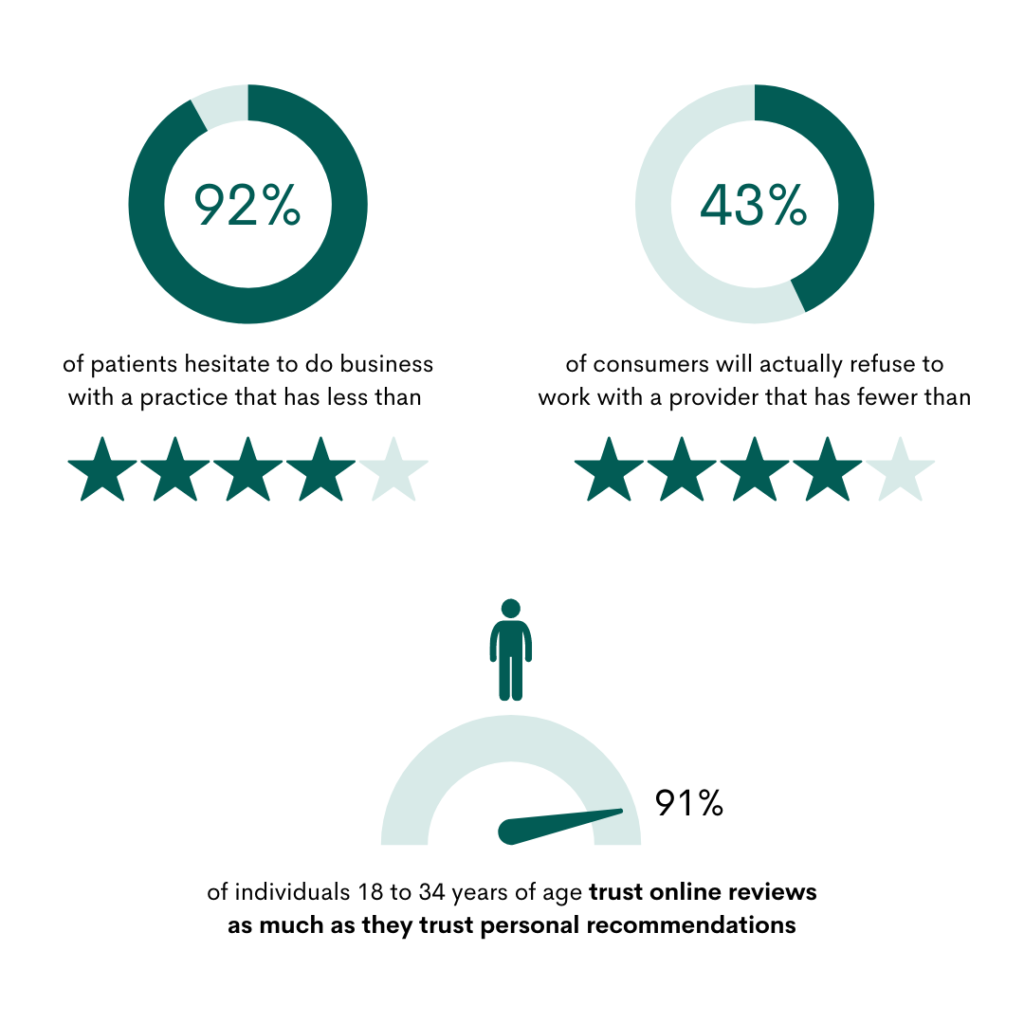 You can tell your patients how great you are until you're blue in the face, but a third party organization like NJ Top Docs telling others how great you are will always hold more weight. As an approved NJ Top Doc, we'd like to help make sure your patients truly know how great you are. 
Alongside the designation of being approved as a NJ Top Doc, your current patient's reviews and testimonials will be what fuels new patient bookings. If you haven't already, it's time to see how you currently stand online with your patients.
Reach out to our specialists to schedule a short 15 minute phone call where our team will present your free reputation scan and provide you some strategies to increase your reputation score.