The Importance of Digital Marketing During A Pandemic For Healthcare Professionals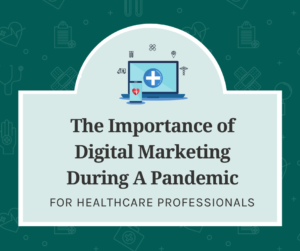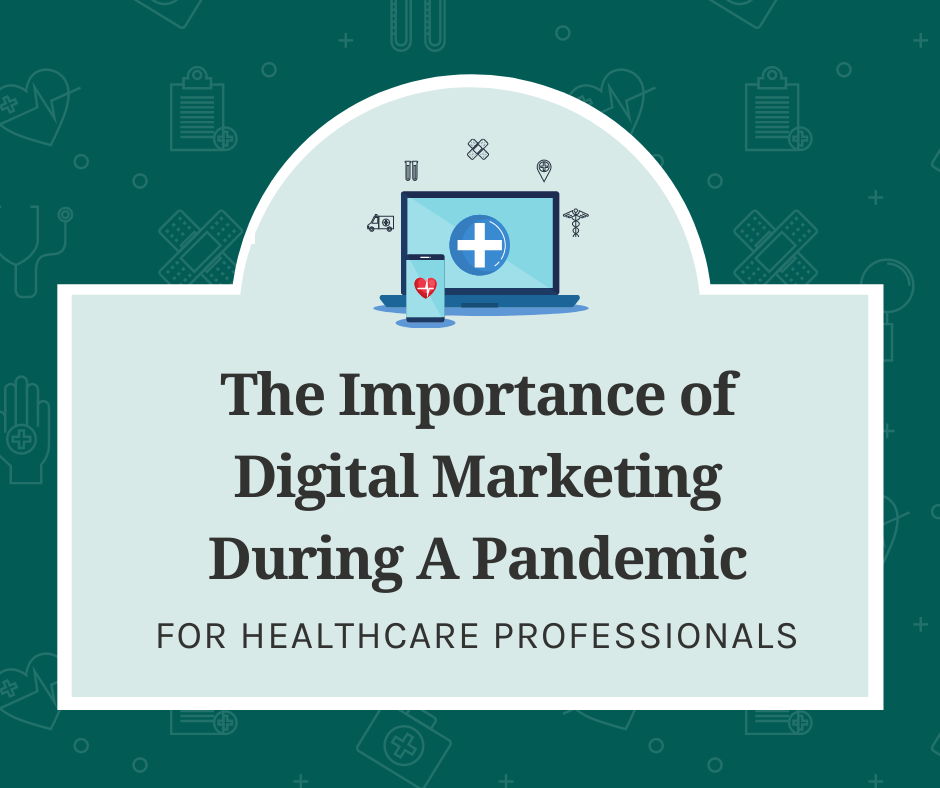 While this unprecedented time brought about the need to cut costs as a business owner, your digital marketing budget should not be included on the cost cutting list. 
The coronavirus pandemic has led many brands to utilize marketing as a means of retaining customers and building brand awareness. In fact, 62.3% marketers believe that the importance of marketing has increased during this unprecedented time.
As most of America is working remotely, social distancing, and spending more time at home, social media usage has increased dramatically. According to a poll done by Valassis, 39% of consumers are spending more time on social media now than ever before.
As a healthcare professional, how do these statistics apply to your business?
Your Healthcare Practice Needs To Take Advantage of Social Media Marketing
While your patients are out of work or simply spending more time at home during the pandemic, they're increasingly active on social media. Put yourself in front of your customers by showing up on platforms like Facebook and Instagram. 
Use this time to answer frequently asked questions, talk about unique services at your office, or inform them of new safety procedures put in place during the pandemic.
You can even go out of your way to deliver timely, relevant information during the coronavirus pandemic. In fact, the Valassis poll showed that 87% of consumers appreciate when brands do this. People are looking for information and if your practice is the one providing timely, relevant content, patients will notice.
How To Utilize Content Marketing During the Pandemic as a Healthcare Professional
Content marketing is the perfect opportunity to stay top of mind in your patient's lives, even if they're not ready to make an appointment. Content marketing is non-promotional content that adds value to your customer's life. 
Use the pandemic as a time to educate your patients and highlight your expertise.
Whether you begin to generate blog posts, educational videos, or podcast episodes, you're able to share valuable information with patients who may still be on the fence about scheduling an appointment during this time. 
Share information on office visit safety procedures, proper mask etiquette, warning signs about your speciality that require an office visit, how telemedicine visits work, etc. 
By providing information on a consistent basis, you're able to remain in touch with your patients throughout the coronavirus pandemic. You may even acquire new patient leads through your efforts as well. 
If you'd like to stay top of mind with your current patients, share valuable information with prospective patients.
To learn more about digital marketing as a healthcare professional, click here and our digital marketing specialist will reach out to you.