NJ Top Docs Presents, Dr. James Wittig!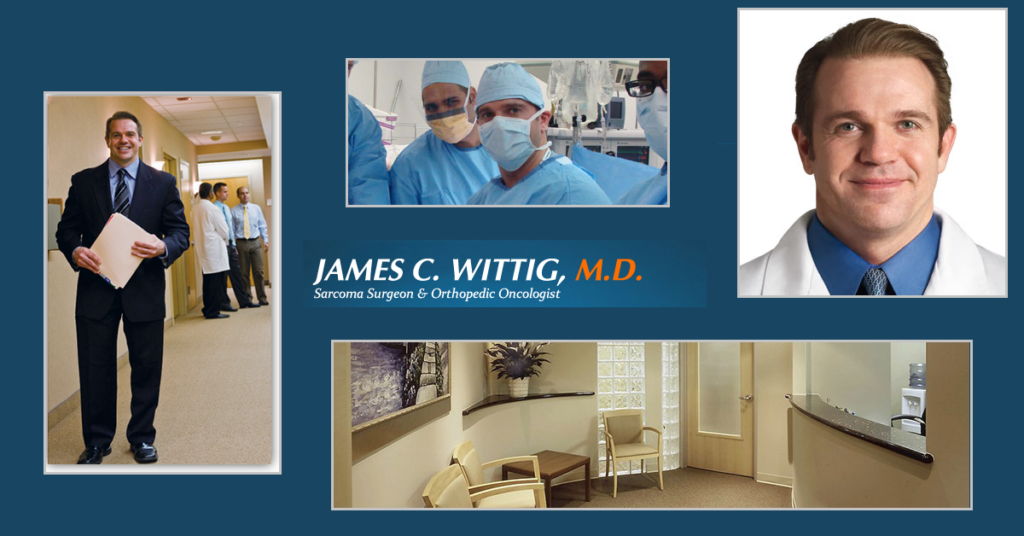 Dr. James C. Wittig is dedicated to dramatically changing lives of children and adults afflicted with sarcomas and other orthopedic tumors through innovative limb sparing surgeries, groundbreaking techniques and a specialized multidisciplinary approach to diagnosis and ultimate treatment.
Dr. Wittig utilizes his education and extensive experience in the orthopedic oncology field and works diligently and cooperatively with other medical professionals for a seamless continuum of care. Dr. Wittig is committed to finding the most current, viable solutions in the area of bone and soft tissue tumors in particular sarcomas.
Special expertise in limb sparing surgery for pediatric and adult bone and soft tissue sarcomas, benign musculoskeletal tumors as well as complex hip and knee replacement surgery, cryosurgery, Radiofrequency Ablation (RFA) and minimally invasive biopsies.
Pediatric & Adult Sarcomas
Soft Tissue Sarcomas
Benign Bone/Soft Tissue Tumors
Shoulder Tumors
Cryosurgery/Anatomic Areas
Metastatic Bone Tumors
Radiofrequency Ablation
Minimal Invasive Biopsies
Recent Patient Testimonial:
"Thank you from the bottom of my heart for your excellent care…I wish you a very long and productive professional life so that more people can benefit from your expertise, so that more people can get a second chance to live their lives to the fullest." – Irina B.
Dr. James Wittig is conveniently located in Hackensack and Cedar Knolls, NJ.  For more information and locations, visit Dr. Wittig's online profile here: https://njtopdocs.com/nj-doctors/wittig/ 
About Us
NJ Top Docs is a comprehensive information resource of Top Doctors, Dentists and Hospitals. We are profiling over 900 Healthcare Providers and have made it convenient for you to find them.
NJ Top Docs allows patients to "meet" these providers online before making their appointment.
For more information, visit www.NJTopDocs.com.