Dr. Jill Hazen, of Hazen Plastic Surgery, Four Years as a "NJ Top Doc"!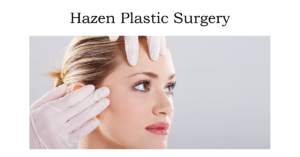 NJ Top Docs Presents, Dr. Jill Hazen
Scotch Plains, NJ – September 21, 2016
NJ Top Docs Dr. Jill Hazen of Hazen Plastic Surgery is one of the biggest laser centers, if not the biggest in Mercer County and surrounding areas.  Dr. Hazen and her team are in the process of opening their second location near the Princeton Medical Center in Plainsboro, New Jersey. The location will be a state-of-the-art Medical Spa that will offer body contouring, injectables, and facial/body rejuvenation services and top of the line medical grade skin care products.  The location is planned to open in February 2017!
Dr. Hazen has dedicated her efforts to providing results of only the most supreme quality, persistently motivated to stay abreast of the most advanced techniques in cosmetic surgery for the benefit of her patients.  She has lectured extensively over the years on cosmetic plastic surgery as well as post cancer breast reconstruction surgery.  Dr. Hazen's artistic visualization and clinical skills allow her to achieve beautiful, natural-looking results for patients seeking cosmetic and reconstructive plastic surgery.
Dr. Jill Hazen offers many services and treatments, including: Facelifts, Necklifts, Eyelid Surgery and Eyelifts, Brow Lifts, Rhinoplasty, Liposuction, Tummy Tucks, Brachioplasty, Thigh Lifts, Labia Reductions, Cellulite Reduction, Breast Reductions, Breast Lifts & Augumentations, Botox, Dysport, Xeomin, Juvederm, Voluma, Sculptra, Restylane, Fat Injections, Sclerotherapy, Ultherapy, E-Two, Coolsculpting, TruScupt, Exilis, Micro-Needling, Hair Removal, Tattoo Removal, Skin Rejuvenation, Wrinkle Reduction, Brown and Red Spots, Acne Treatments, Rosacea, Melasma, Leg Veins, Hydrafacials, Chemical Peels, and Microdermabrasion, etc.
They encourage all future patients and current patients to visit their "Before and After" photo gallery on their website at www.HazenPlasticSurgery.com.
Dr. Jill Hazen is conveniently in Princeton, NJ.  For more information on Dr. Hazen and her practice, please visit her online profile at: https://njtopdocs.com/nj-doctors/drjillhazen/
About Us
NJ Top Docs is a comprehensive information resource of Top Doctors, Dentists and Hospitals. We are profiling over 900 Healthcare Providers and have made it convenient for you to find them.
NJ Top Docs allows patients to "meet" these providers online before making their appointment.
For more information, visit www.NJTopDocs.com.