Clifton Dental Associates celebrates 2 years as NJ Top Dentist!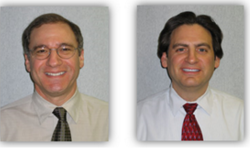 Scotch Plains, NJ – November 14, 2016
With a reputation built on more than 30 years of service to the Clifton, Passaic, and Upper Montclair communities, Clifton Dental Associates provides the dental treatments you need to achieve a lifetime of oral health. They make every effort to be New Jersey's most patient-centric practice, where you can receive high-quality, excellent, comfortable, patient-centered dentistry that truly improves the quality of your life. Dr. Matthew Kayne and Dr. Steven Tuckman, along with their team, take pride in the exceptional level of dentistry they provide, from simple exams and cleanings to complex full-mouth restoration.
Dr. Kayne completed his undergraduate education at Union College in Schenechtady, New York, graduating Cum Laude with a Bachelor of Arts Degree in Political Science. The Doctor attended the University of Pennsylvania School of Dental Medicine, where he received his Doctorate in Medical Dentistry, gruaduating in 1986.
Dr. Tuckman is a graduate of Union College in Schenechtady, New York, where he earned a Bachelor of Science Degree in Biology. He attended the University of Pennsylvania School of Dental Medicine, graduating in 1986 with a Doctorate in Medical Dentistry. Dr. Tuckman completed a one year General Practice Residency at Mount Sinai Hospital in New York City and an additional year of private practice in Boston, MA; before his association with Dr. Kayne here in Clifton. Dr. Tuckman has obtained the prestigious Fellowship from The Academy of General Dentistry.
The practice offers complete general and cosmetic dental care, with a full line of cosmetic dentistry treatments, including dental implants and teeth whitening. They are a highly trained and experienced team, ready to help patients achieve the healthy, beautiful smile that they've always wanted. It is the goal of Clifton Dental Associates to provide comfortable, optimal dental care for all of their patients. They begin with a complete dental examination.
Clifton Dental Associates provides many services, including:
• Non-Surgical Periodontal Therapy
• Restorative Dentistry
• Cosmetic Dentistry including Teeth Whitening and Porcelain Veneers
• Oral Surgery
• Implants
• Dentures
• Crowns and Bridges
To learn more about the practice and its locations and hours, please follow the link below to view the online profile:
http://www.njtopdocs.com/CliftonDentalAssoc
About Us
NJ Top Docs is a comprehensive information resource of Top Doctors, Dentists and Hospitals. We are profiling over 900 Healthcare Providers and have made it convenient for you to find them.
NJ Top Docs allows patients to "meet" these providers online before making their appointment.
For more information visit www.NJTopDocs.com.
You can also follow us on Facebook – Twitter – YouTube