Central Jersey's Edward D. Buch, M.D., Is A Top Doctor!
Central Jersey's Edward D. Buch, M.D., Is a Top Doctor!
Scotch Plains, NJ – May 16, 2017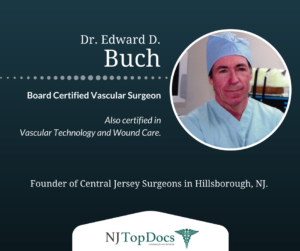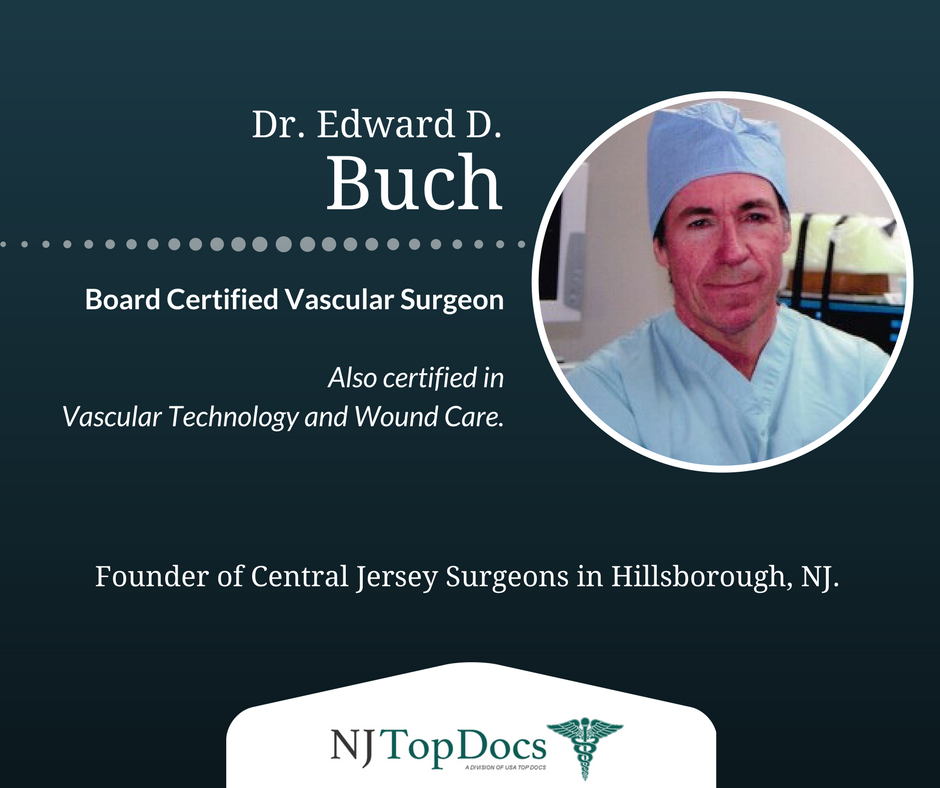 Edward D. Buch, M.D. of Central Jersey Surgeons is an approved New Jersey Top Doctor.
Dr. Buch has been practicing medicine for over 25 years and for the past eight years he has been named among the top doctors in New Jersey.
Edward D. Buch, M.D. is a Board Certified Vascular Surgeon and is also certified in Vascular Technology and Wound Care.
He is a member of the American Medical Association, the New Jersey Vascular Society, the North American Phlebology Society, the Society of Wound Care, the American College of Surgeons, the Society of Vascular Surgeons, and the American Society of Laser Medicine and Surgery.
Dr. Buch is the founder of Central Jersey Surgeons located in Hillsborough, New Jersey and is also a co-founder of Somerset Ambulatory Surgical Center located in Somerville, New Jersey.
A few of the vascular surgeries and services that Edward D.Buch, M.D. provides are:
Aneurysms
Carotid Artery Stenosis
Dialysis Access, Creation, Insertion, and Maintenance
Peripheral Arterial Disease Treatments
Renal Artery Stenosis
Varicose Vein Treatments
To learn more about Edward D. Buch, M.D., F.A.C.S. and his specialties please visit his profile on our site by clicking this link.
More information about the common conditions Dr. Buch treats and how you can schedule a consultation with him are available on his profile.
About Us
NJTopDocs.com is a comprehensive and informational resource of Top Doctors, Dentists and Hospitals. We profile over 900 healthcare providers and have made it our mission to provide a convenient hub for your locating needs.
NJTopDocs.com allows patients to "meet" these providers online before making their appointment.
For more information, e-mail us at [email protected] and/or visit www.NJTopDocs.com.